Young Scot takes on extreme Antarctic challenge for Marie Curie
There's going the extra mile for charity, and then there's Luke Robertson.
The young Scot is in the middle of a solo, unassisted and unsupported expedition to the South Pole to raise funds for Marie Curie. He'll be the youngest Briton and first Scot to achieve this incredible feat of endurance.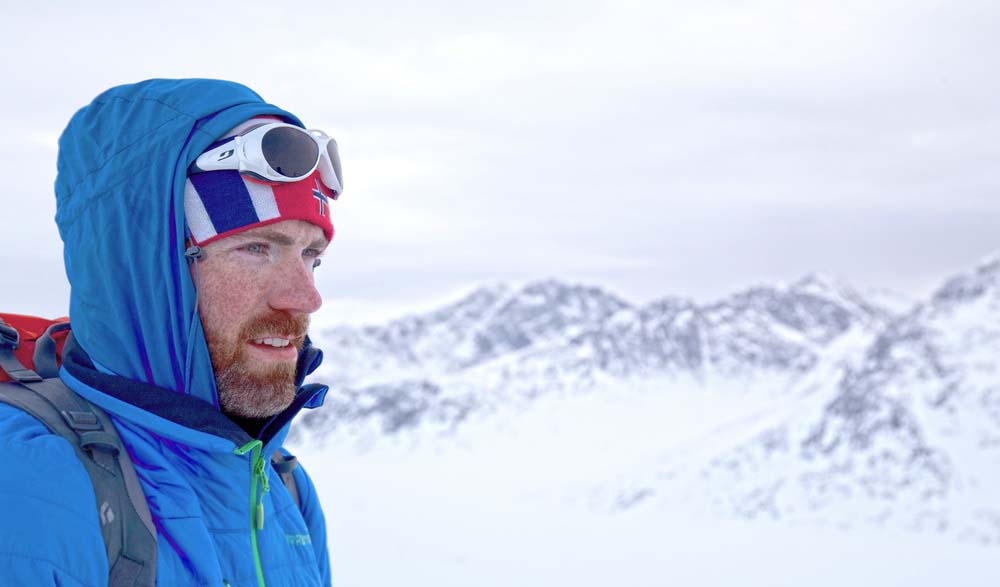 Luke has raised more than £36,000 for Marie Curie so far, smashing his initial target of £25,000. That's enough to pay for more than 1,800 hours of care from Marie Curie Nurses.
Luke, 30, was inspired to undertake this extreme challenge after overcoming significant health issues. When he was 23, he was fitted with an artificial pacemaker to treat a serious heart condition and last year was rushed to hospital to remove a large cyst on his brain.
Luke said: "The three weeks I spent with patients in a neurology ward was the most humbling period of my life. I discovered a lot about the strength of human character and its ability to endure hardship.
"It made me determined to give something back to those who help others during their darkest hours. I have witnessed first-hand the amazing work carried out by Marie Curie Nurses and I'm honoured to be raising funds for this amazing charity."
Luke's Due South 2015 Antarctic expedition in figures:
730 miles
40 days
18 hours of sledge pulling a day
130kg of equipment
Since he began his epic trek on 5 December, Luke has taken around 700,000 steps, covering almost 300 miles in freezing temperatures and heavy snow.
As if these challenges weren't enough, Luke's solar panels failed recently, meaning his only source of power was a manual hand crank.
Luke's efforts have attracted support from well-known faces, including Sir Ranulph Fiennes, who took on his own extreme challenge for Marie Curie last year, completing the punishing Marathon des Sables.
Sir Ranulph said: "Reaching the South Pole solo and unassisted is without doubt one of the most enduring challenges possible and I am delighted to support Luke in all his efforts. I wish him all the best and will be following his progress with great interest."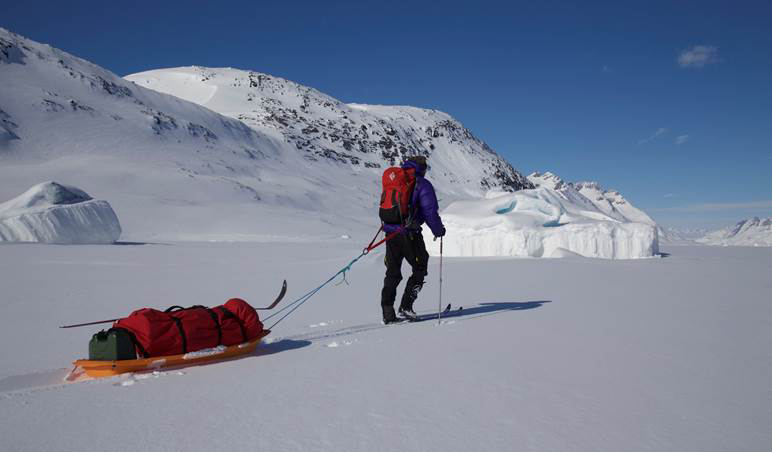 To complete his journey, Luke's making the sacrifice of spending Christmas Day on his own in the Antarctic, but you can track Luke's progress and send him festive greetings and messages of support through his satellite tracking site .
You can also follow updates from Luke through Facebook and Twitter over the next few weeks.