Behind the scenes of our new TV advert
Our new ad highlights the vital role of Marie Curie Nurses – our overnight service allows people to stay at home towards the end of their life and provides respite for their family at a very difficult time. Elizabeth, the nurse featured in our commercial, explains how her nursing experience shaped our new TV ad.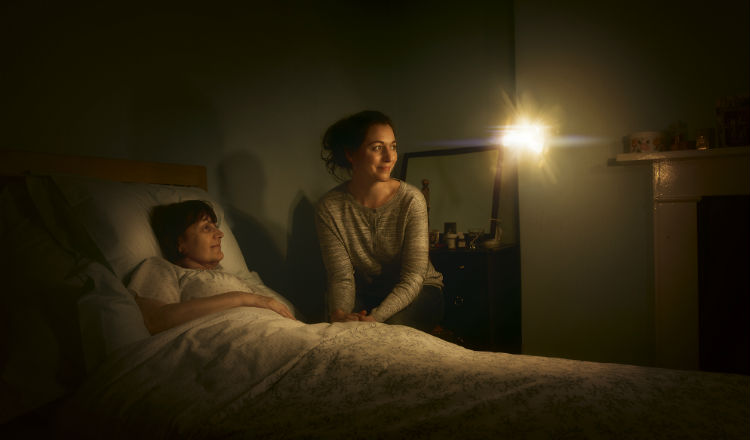 "I talked to Saatchi & Saatchi before filming the ad. I had just finished a night shift and they listened to me and asked a lot of good questions. They took all that information away and used it to shape the film, so they really did listen.
"The girl that was acting opposite me, as the carer, and I were talking as if in a real situation. Although the cameras were running, I wasn't acting. I was in professional mode and concentrating totally on her. It was extraordinary in a way as it felt like there was only her and me and that nobody else was there.
"The director was very sensitive and it made him cry, he obviously cared a lot and wanted to create the right film.
"The whole experience was wonderful and fascinating."
Where to watch it

Our new advertising campaign first appeared in Coronation Street on ITV on 30 September and runs for four weeks during October. Radio advertising featuring stories from carers will run alongside it. We'll also be running our advert for set periods throughout the winter too.
But if you can't wait for the TV slot, you can watch it right here:
Texts cost £5 plus your standard network rate. Marie Curie receives 100% of your donation. Marie Curie is a registered charity in England and Wales (207994) and Scotland (SC038731).