Beyond cancer: seeing the full picture of terminal illness
We provide care and support for people living with any terminal illness – that includes a host of different conditions, as well as cancer. In our Marie Curie Hospice, West Midlands during 2015-2016, 21% of patients lived with a condition that was non-cancer.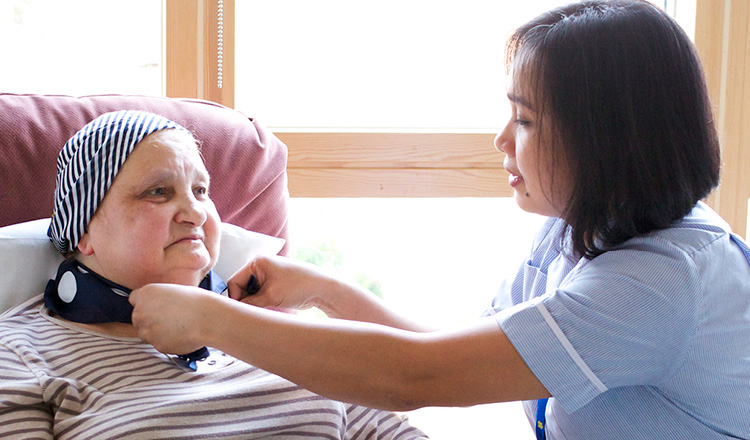 What is a terminal illness?
Someone has a terminal illness when they reach a point where they, or their medical team, carers or loved ones, understand their illness is likely to lead to their death.
This may mean they'll live with a terminal illness for days, weeks, months or even years. The treatment they'll be receiving is to help reduce or manage their symptoms, rather than cure their illness.
What diseases were people living with in the West Midlands hospice?
You can see the full details of the conditions patients were living with at the hospice in 2015-2016 in our graphic, below.
Here are some comparisons at a glance
Of the 32 types of illness recorded across the 12 months, 14 were non-cancer.
49 people were living with chronic respiratory disease, more than people who were living with pancreatic cancer (38).
30 people were admitted with motor neurone disease, which was more than cancers of the kidney (15), or cancers of the bones or skin (25).
However, cancers are still the most common diseases we treat.
While these figures only cover our West Midlands hospice, there's a similarly varied picture across all our services. 32% of people our nurses cared for at home had illnesses other than cancer in 2016.