Care funding must provide what terminally ill people need, not a cheaper option
A recent report has revealed that restrictions placed on NHS funding are forcing people into care homes, rather than allowing them to be cared for in their own homes. Caroline Weston, Policy and Public Affairs Manager, examines the news in more detail and what this might mean for people living with a terminal illness.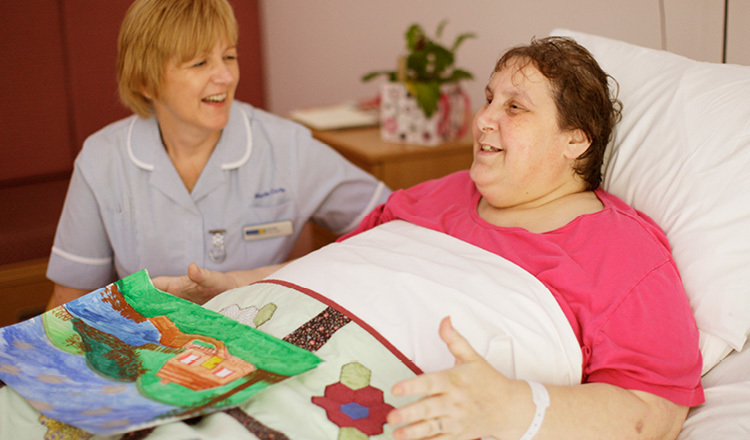 When you're living with a terminal illness, being cared for in the place you want to be is hugely important. For many people, that place will be their own home. However, a report from Disability United has revealed that cuts to local funding could undermine these wishes.
The report found that a number of clinical commissioning groups – the NHS bodies responsible for planning and commissioning local health care services – have introduced policies that mean people claiming NHS Continuing Healthcare are being forced into residential care rather than being cared for at home, because it's cheaper.
What is NHS Continuing Healthcare?
NHS Continuing Healthcare (CHC) is a form of funding which pays for the health and social care of people who are seriously ill, to help them get out of hospital and be cared for at home. People living with a terminal illness whose health is considered to be 'rapidly deteriorating' can get this funding more quickly under a 'fast-track' scheme.
CHC is by no means perfect. A report from Parkinson's UK found that there's a lack of clarity over what the term 'rapidly deteriorating' means, and misconceptions that the fast-track funding's only for people with cancer. But when given correctly, CHC means that any necessary care is provided quickly so that a person with a terminal illness can leave hospital and spend the time they have left at home, surrounded by the people and things that they love.
How could cuts to funding affect people?
One of the most important principles of CHC is that it should be based on what is best for the individual and their wants and needs. The national guidance is quite clear that money should not be a factor in deciding on the funding. That's why the news that some areas of the country are limiting the costs of the care they will provide is so shocking.
By insisting that care is only funded up to a certain level, some people are being placed into residential care homes, as it is cheaper than caring for them at home, regardless of their wishes. This can be extremely distressing for people who want to die at home.
Counting the cost
At Marie Curie, we know how important the final weeks and days of someone's life are for them and those closest to them. Maintaining some control and independence at this time is vital.
So while it's important to ensure people with a terminal illness are able to leave hospital quickly, it should be with the right care in place which allows them to be at home, if that's what they choose. It should not be done on the cheap.