Care funding hard to access for vulnerable people
Vulnerable people are not able to access support they're entitled to, due to serious issues with the NHS Continuing Healthcare system, according to a new report.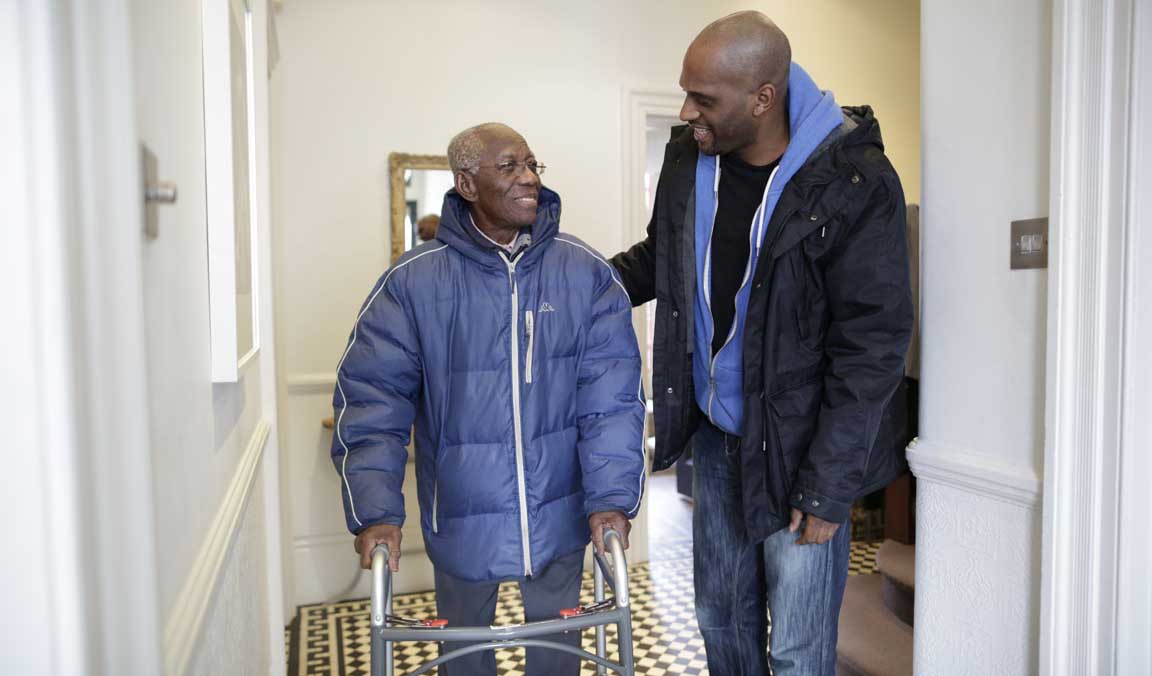 NHS Continuing Healthcare (NHS CHC) pays in full for the social care of people with a high level of need. This includes people with a terminal illness, under a 'fast track' process which allows people with a terminal diagnosis who are defined as 'rapidly deteriorating' to access this funding more quickly.
This week's report , published by Parkinson's UK, with the Continuing Healthcare Alliance, of which Marie Curie is a member, calls for urgent improvements to be made so more people can access the right care.
Continuing Healthcare system
Criticisms of NHS CHC, based around how difficult the system is to use, have been made frequently over the years. The report found that over half (54%) of survey respondents who had applied for NHS CHC were not provided with enough information about the assessment process or given any support with applying. Health and social care professionals reinforced this, with more than three quarters (78%) stating that the system is difficult or very difficult for patients and their families to navigate.
For people with a terminal illness, the report found that applications for the fast track scheme are being unfairly rejected because the term 'rapidly deteriorating' is incorrectly interpreted as a set amount of time left to live. Interpretations across the country vary from 12 weeks to just two weeks left to live. Not only it is not necessary to predict how much time someone has left to determine their level of need, it is extremely difficult to make such a prediction, as recent research funded by Marie Curie shows. At Marie Curie, we believe the criteria should be properly applied so that people receive the funding based on their need, not a time limit.
Healthcare professionals
The report also highlighted general confusion at times about the use of fast track, with incorrect assumptions made by professionals that it is only available for people with cancer. This is a common misconception about many services, such as palliative care services and hospices, which can and should benefit people with any terminal illness, not just cancer.
Although we hear about people with a terminal illness having difficulties getting this care, we don't know how many people this affects. This is because currently there is very little information about how many people with a terminal illness apply for this funding, why they are applying and whether or not they are successful. We would like NHS England to collect this data, so that we can discover if people with a terminal illness are getting this help when they need it.
Further information about the report is available from the Continuing Healthcare Alliance or if you have any questions about Marie Curie's work on this issue, please email caroline.weston@mariecurie.org.uk