Changing the conversation about terminal illness in Northern Ireland
by Philip Mynes Policy and Public Affairs, Northern Ireland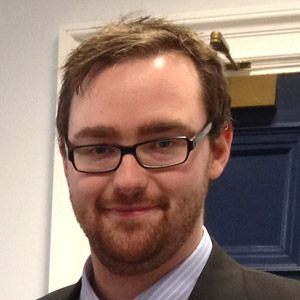 Over the coming years in Northern Ireland, the number of people living longer and with complex needs is going to increase dramatically. It is estimated that a large percentage of the 15,000 people who die each year in Northern Ireland will have some palliative care needs. Yet a recent report by the London School of Economics (LSE) estimates that, every year, there are approximately 3,000 people in Northern Ireland who do not get the end of life care they need. We know that this number will increase in line with the projected increase in deaths by 28% by 2037. To redress this, we need to start thinking about how changes can be made to ensure that everybody living with a terminal illness gets the care they need now and into the future.
Why people are not getting the care they need
In Northern Ireland, people receiving palliative care from specialist teams often rate the care very highly when asked. But we don't know enough about the number of people who are not accessing palliative care. We know from the LSE's report there are a number of factors which may determine whether someone accesses palliative care, including the condition they are diagnosed with, where they live, their age and their ethnicity. In addition, a UK-wide Ipsos-MORI survey of health professionals identified insufficient funding, a lack of coordination between health and social care teams and inadequate time for staff to deliver care as key barriers.
Addressing the barriers in Northern Ireland
Northern Ireland has made significant progress towards addressing the needs of people living with a terminal illness. However, the LSE report and our recent survey of healthcare professionals highlights there is still much more to be done. Existing initiatives currently underway in Northern Ireland offer the opportunity to have the necessary important conversations about making sure people with a terminal illness can access the right care and support:


The Transforming Your Palliative and End of Life Care (TYPEOLC) Programme, a joint initiative between Marie Curie and the Health and Social Care Board and supported by the Public Health Agency, seeks to improve the design and delivery of coordinated services across Northern Ireland to enable people with palliative and end of life care needs to have choice in how and where their care is provided.


Integrated Care Partnerships, consisting of collaborative networks of local care providers have also been established under Transforming Your Care to design and coordinate health and social care services, under the clinical priorities of frail-elderly, respiratory, diabetes, stroke and end of life care.


We need to build on this momentum in care provision and raise awareness of the unmet need which still exists. The benefits of good, holistic palliative care include financial benefits to the health and social care system as well as better outcomes for the patient in terms of quality of life. These are well known amongst clinicians, but we need to extend this knowledge to policymakers and decision-makers. We need to start the conversation about rethinking the culture around care so that people approaching the end of their life can become real partners in shaping it. We must all grab hold of the opportunity to have this conversation. Take a look at our campaign page to see how you can get involved.