Commons debate offers few answers to care access question
Despite calls from MPs during a considered debate on end of life care today (2 March), the government offered no commitments on improving access to care for everyone who needs it.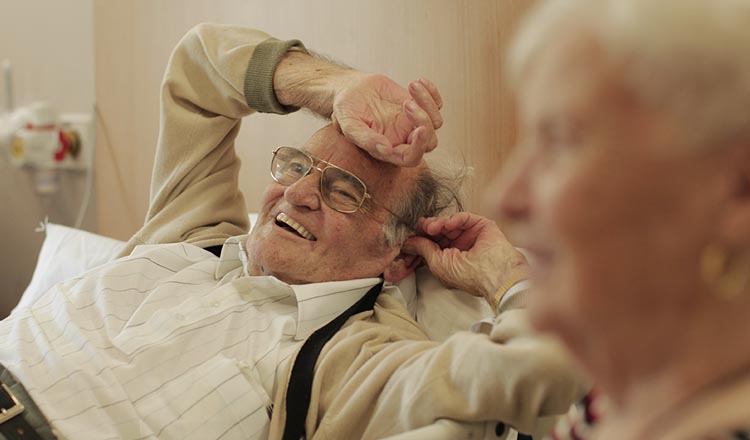 Since the 2015 general election, the House of Commons has taken a renewed interest in palliative and end of life care. That continued today, as MPs debated the recommendations of last year's report on end of life care by the Health Select Committee and the Independent Choice Review .
Contributions by MPs were uniformly considered and informed, with the lack of access to palliative care and social care raised again and again as factors that contribute to people getting poor care at the end of life. Many MPs pointed out that, while the UK is rated the best in the world for end of life care, not everyone has access to this care. Research conducted by the London School of Economics on behalf of Marie Curie shows that one in four people who need palliative care each year miss out.
As Dr Sarah Wollaston MP, leader of the influential Health Select Committee pointed out, we need to move to a system where we provide the best care in the world for everyone at the end of life, not just some people.
Reduce hospital admissions
As many MPs also mentioned, when end of life care is done right, it can save money for the NHS and help people die in their preferred place of choice – for most people, their own home. Many MPs highlighted the example of our own Marie Curie Nursing Service, which has been shown to reduce hospital admissions for people with a terminal illness and save £500 in total care costs.
Ben Gummer MP, the minister responsible for end of life care, was expected to say something substantial about government policy in this area. He was urged by Dr Wollaston and his Labour counterpart, Barbara Keeley MP, to announce when the government would respond to last year's Choice Review, which sets out a concrete plan to save the NHS money and help people die in the place of their choice.
One year on from the review's publication, the government still has not said when it will respond. Again this afternoon, the minister declined to offer any commitment.
Access to palliative care
This is simply not good enough. People are dying without palliative care right now, dealing with pain and other symptoms that could easily be managed, often in a place where they do not want to be.
We need to put pressure on the government to make sure they make access to palliative care a right for everyone, no matter where they live in the UK or what their personal circumstances.
Your help can make a real difference.