Connecting with our nurses on International Nurses' Day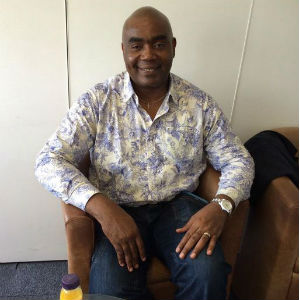 Wednesday was International Nurses Day and to celebrate, Marie Curie hosted two Twitter chats to discuss nursing for people living with a terminal illness. 
Justin, Marie Curie Nurse
For our first chat, Marie Curie Nurse Justin was on hand to discuss his working day. Using the hashtag #Askanurse, Justin answered questions from supporters about his day to day
(or, in his case, night to night)
experiences caring for people living with e a terminal illness and their loved ones.
Justin discussed the importance of building rapport with the family, being mentally prepared to give the best he could to the job and remembering that every person and situation is unique.
Here are some tweets from the chat. 
You can see the whole Storify of all the questions and answers here
.



Jane on email asks - 'What has been your proudest moment working for Marie Curie?' #askanurse


— Marie Curie (@mariecurieuk) May 12, 2015



When I have been able to relieve the emotional burden of caring for the patients families & receive a thank you letter :) #askanurse


— Marie Curie (@mariecurieuk)May 12, 2015
Dee Sissons, Director of Nursing
Later on in the afternoon Dee Sissons, Marie Curie Director of Nursing (
@deesissons
), teamed up with Nursing Times (
@NursingTimes
) to discuss the issues nurses face caring for people who have a terminally illness. Using the hashtag #NTtwitchat, we began by asking how confident nurses feel about their role which allowed the opportunity to highlight the training programs are available to nurses working in this field.
The chat was a great success with the importance of debriefing and making the most of professional support networks being amongst the topics discussed.
Here are some of the highlights and
you can see all the questions and answers from the day in the Storify
.



What would help build your confidence in providing individual end of life care? #NTtwitchat


— Nursing Times (@NursingTimes) May 12, 2015



. @NursingTimes. be brave, honest & prepared for different reactions. Let the patient lead the conversation Link to follow #NTtwitchat.


— Dee Sissons (@DeeSissons1) May 12, 2015
International Nurses Day is an opportunity to celebrate the men and women at the heart of Marie Curie – our nurses - and the inspiring work that they do.
Why not find out more about
what it's like to be a Marie Curie Nurse
. You can also join Marie Curie -
here are our current vacancies
.
Find out how to refer patients to Marie Curie Services