"I think Dad hung on until I could come home"
Matt and Bob Woollett were father and son, but they were also becoming close friends when Bob was told he had a brain tumour. Matt explains why it mattered to his dad to be with his family at the end.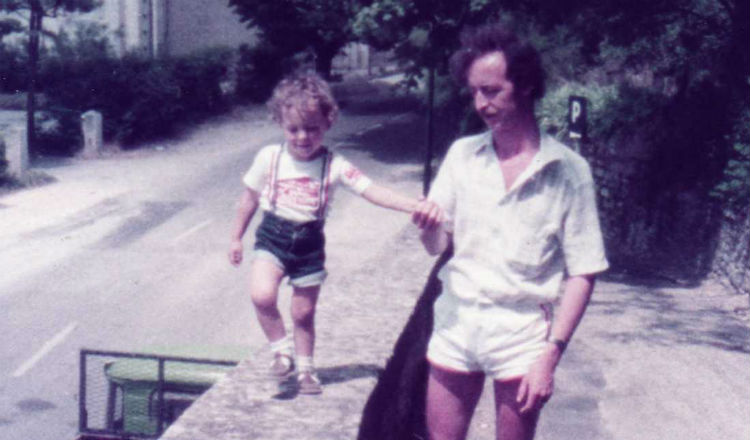 Matt was 20 years old and about to start his first year of university when Bob was diagnosed with a brain tumour.
"Dad was down at his allotment and his friend rung us to say it looked like he'd had a stroke," he remembers. "They called an ambulance and rushed him to the hospital. It was only when they did a few more tests that they realised it was a brain tumour."
Bob and the family were told the tumour was at a stage where palliative care was the only option. "We didn't know how long he'd have, but they said probably a few months at most," says Matt.
Coming home
Matt's mum took time off work to care for Bob at home, and initially he was able to lead a normal life. Matt, now at university, kept in touch and came home as often as he could. But after a fall, Bob's health deteriorated. The family started getting help from Marie Curie.
"When you don't know who's who or what's going on, it can be really hard," explains Matt. "Having help from the Marie Curie Nurses really made a difference. They'd explain what was going on and comfort us, make us cups of tea."
In June, Matt's university course finished and he was able to come home for the summer. He spent as much time with his dad as he could. "I'm not sure, but perhaps he hung on until I could be at home again," says Matt.
A special friendship
The family formed a particularly strong bond with a Marie Curie Nurse called Janet. "She basically took care of Dad the whole time he was ill," says Matt. "She was really special – just a lovely, bubbly person. She was really chilled, but also really hard-working."
On nights when Bob was struggling to sleep, he and Janet would often sit up talking. "I know he told her things he wouldn't tell us, like when he was unhappy and when he was ready to go," remembers Matt. "She was like a psychiatrist, almost."
Our rock
Bob died on 6 August 2006. Just as she'd been with them throughout his illness, Janet was there to guide the family through Bob's final hours.
"In the morning, Janet came up to my room with a cup of tea," remembers Matt. "She told me she thought it'd happen today. She just sort of knew. Janet had been our rock. Having her with us was so important. She was the person we needed."
Life without Dad
Eleven years on, thinking of his dad makes Matt both happy and sad. "He was only in his early 60s when he died. It's too young really. He should have had plenty more time to do things. He should have been there for my little sister's wedding. You've got to accept it though."
"It sucks that I didn't really get to experience a relationship with Dad as an adult," says Matt. "You know how when you're little, you're sort of scared of your dad because he's the authority? We'd just got to that point in our relationship where we were less father and son and more friends."
Reliving Bob's memory
As a way of commemorating Bob's life, Matt made a video about the care he received from Marie Curie.
"I share it on social media on Dad's birthday, on Father's Day and the anniversary of his death," he explains. "It's good to relive his memory. And I like people watching it – I want to show them what that experience with Marie Curie was like so they know those services are there.
"So many people lose someone they love. For some people it's sudden and they don't get a chance to say goodbye. We had a good year to understand and come to terms with what was happening to Dad. And with Janet's help, we were able to make sure he could go with less pain, and just drift away comfortably."