Going a hundred miles for my amazing son, Sam
Graeme Watson only recently discovered cycling after his doctor said he'd never do sport again. Now, he's taking on a 100-mile cycle in memory of his 14-year-old son, Sam, who died in 2001.
I tend to find cycling means I can 'zone-out' of the day to day and very much put things into a better perspective. I also think a physical activity like cycling can help you through feelings of grief.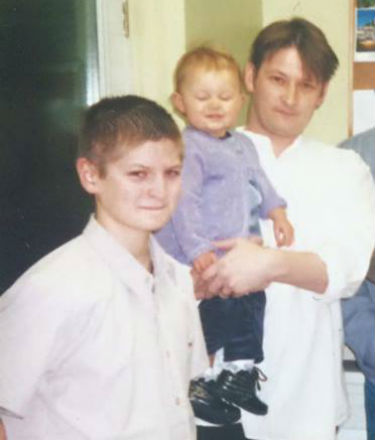 Sam with Graeme and his sister, Hollie.
Discovering Sam's illness
It all happened so quickly. Sam lived with his mum in Hounslow, but aged 14 he decided he wanted to move in with me and my wife, Nic, in Yorkshire.
It was all planned, then one day I got a phone call from Sam to say he was off school, with a pain in his shoulder and feeling sick. I remember teasing him that he was bunking off. Then, a few days later, his mum phoned to say he was in hospital and things weren't right.
On the ward
The diagnosis was pleuropulmonary blastoma, a rare cancer which starts in the lungs. Sam was put on a cancer ward with other teenagers and I stayed with him.
So they could do further tests without hurting him, the doctors decided to put Sam into a coma to do a full body scan. While he was in a coma, Sam had a heart attack and never woke up. That was three weeks after he was admitted. I couldn't compute what was going on.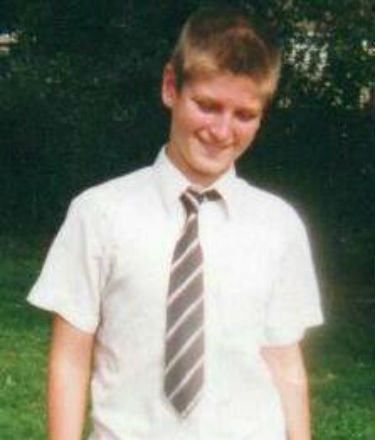 Graeme shared Sam's final few weeks in hospital by his son's side.
Coping with Sam's death
When Sam died, I was supposed to be working out my notice period at work, but the company were very good and said I could leave to start my new job at once. That suited me at the time, as I felt that when I was around work colleagues and friends who knew, I had to make them feel better about the situation.
I threw myself into work, living away from my family all week, and not really acknowledging what had happened.
Within 18 months, I was having regular panic attacks. I believe that suppressing my feelings came back to bite me. If you're going through the grief of losing someone, my advice is to talk and not suppress what's happening.
My motivation
I do sometimes feel guilty about what I have, and I like to feel like I'm giving something back. I cook for the homeless every other Saturday. I have three girls, and I'm lucky that I used to have Sam. I'm doing RideLondon in memory of my amazing son.
A couple of years ago, I got thrown off my horse and, in the hospital tests which followed, the doctors discovered some longstanding back and neck injuries. The doctor said I had the equivalent of three slipped disks. Nic and I came out of there devastated.
Not giving up
I thought I'd see what my old physiotherapist thought of the doctor's report. He didn't agree with it, and referred me to a specialist who, through acupuncture and rehab work, helped massively.
But having been very active, I found I was limited in the activities I was able to do. I get bored in the gym, but cycling was something I could go out and do.
I started with a few rides after work with friends. Then the buzz really started, and now I'm a Strava addict! I like going out on my own. You get to see what's around you, what you don't see from the car. You can just keep going and going.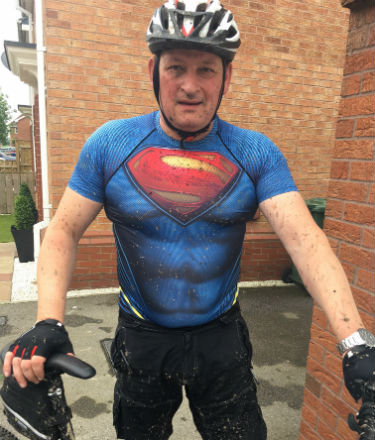 Graeme has been training hard for his 100-mile challenge.
Taking on a challenge
After some success in a couple of organised cycles, I saw an advert to ride for Marie Curie in RideLondon and I thought, "I could do that".
Finding out more about what Marie Curie does made me realise it's not just about cancer. Sam's illness happened so rapidly there was no time for him to get support. But it's great to have the chance to turn something I enjoy into money and awareness for a cause like that.
I'm looking forward to feeling the pride of wearing the shirt, and absorbing the atmosphere. Cycling has opened up a whole new chapter in my life, and is certainly not a compromise.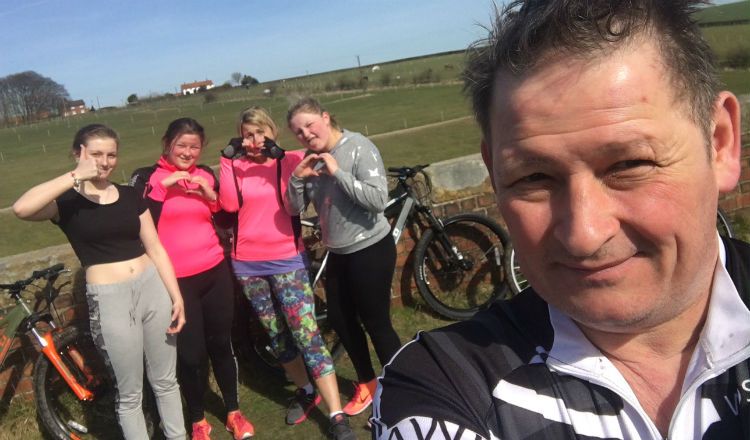 Graeme is riding in the Prudential RideLondon Surrey 100 on Sunday 30 July 2017. Best of luck to him and the rest of the Marie Curie Team!