Hospice advent calendar spreading festive fun
The Christmas spirit is in full swing at the Marie Curie Hospice, Cardiff & the Vale as staff have organised a hospice-wide advent calendar. Each day, a person being cared for at the hospice is being treated to a gift.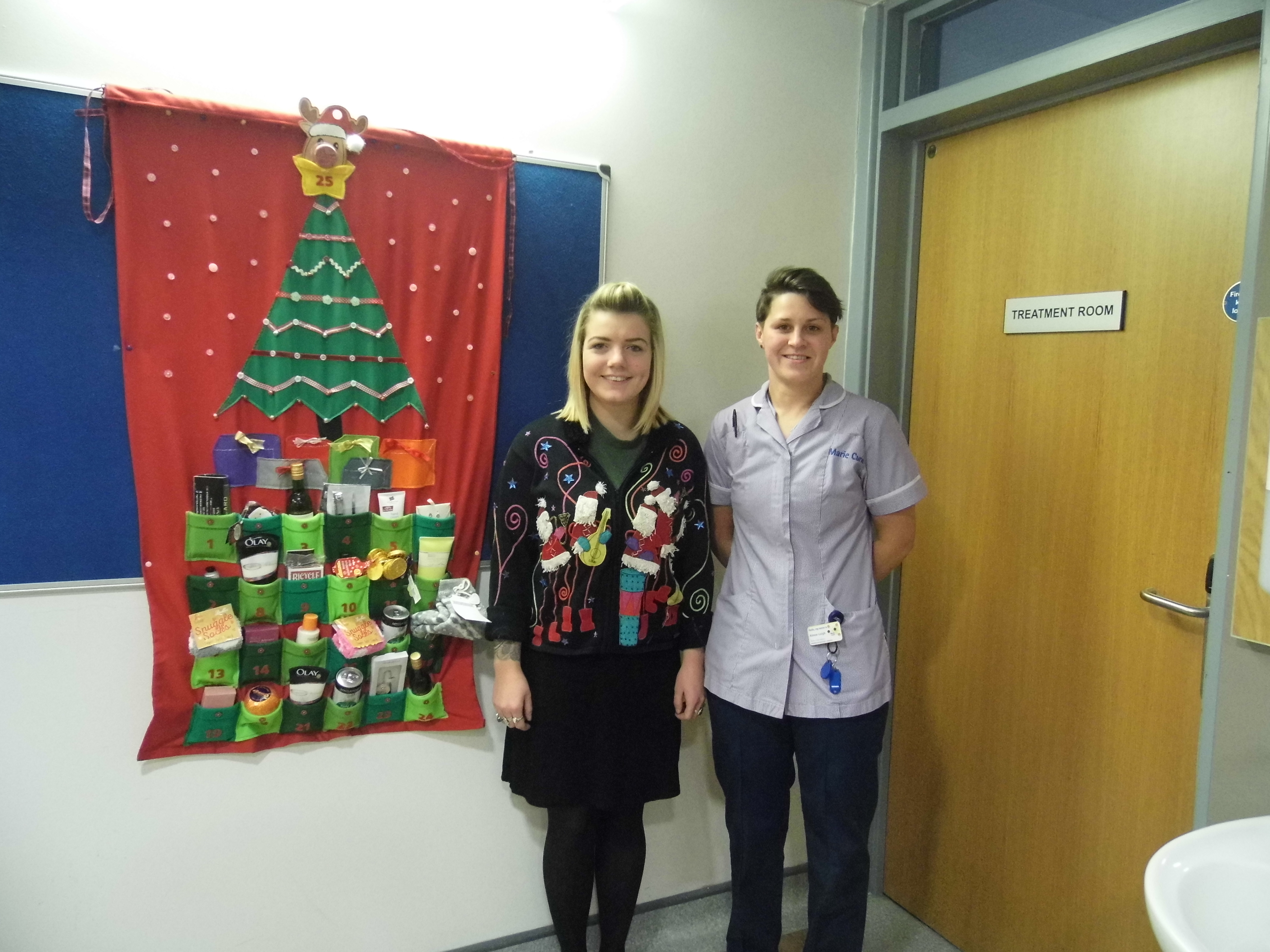 The festive treat was the idea of staff nurse Gwyneth Davies and healthcare assistant Aimee-Leigh Williams.
The idea began when an advent calendar was donated by Josie Llewellyn, whose grandmother was cared for at the end of her life at the hospice two years ago. Nurse Lauren James decided to create a second advent calendar with her mother, where people were able to donate prizes so that both the ground floor and first floor wards could join in.
Daily dose of Christmas cheer
The new advent calendars have taken pride of place with staff donating small gifts to put in each day, such as small bottles of wine, chocolate coins and other items.
Aimee-Leigh said: "We have a set time each day when we draw the gift, and then we present it to whichever one of the patients has won. We decide who has won each day via a raffle ticket system.
"It's a way for us to bring the spirit of the festive season into the hospice, and help make the stay for the people we care for as cheerful as we can.
"We try all year round to make sure our patients are included in festivities, including making sure they have access to the rugby internationals when they are on, or bringing everyone together for Hallowe'en or St David's Day celebrations."
"A place close to our heart"
Josie was inspired to help with the advent calendar because of her personal connection with the hospice. "When I started planning the advent calendar, I told my mum and she came on board immediately and really helped me put it together.
"The Marie Curie hospice is a place close to our heart because her mum, my grandmother, died here two years ago."
The first winner to receive a Christmas gift was Jean Baker, who was heading home in the afternoon and received a box of biscuits. Jean said her husband was delighted with the prize!
The second ticket was picked out by two-and-a-half year old Dylan Willis, and was won by his great grandmother Nora, who had hand cream from the calendar.