How to stay motivated this winter
Is your motivation is running low through the dreary winter days? Give yourself a little boost by finding out what makes our nurses get up each day.
If you're living with or caring for someone who has a terminal illness, you can also read our expert information on looking after your wellbeing – such as focusing on what's important to you, keeping active and managing depression and anxiety.
That feeling of being there for others – Nurse David
"I love that when I go to work, I'm there for the patients and their families. I always make it known that I am there for both. I enjoy getting to know the family. They hold your hand and say 'thank you' at the end. It's inexpressible how that feels. It means a lot – it's a great motivator."
Being useful – Nurse Mary
"I want to be useful. I washed the curtains while one man was asleep and in the morning. He had this big smile on his face. He said: 'Thank you Mary. I can see the sun'."
Enjoying when things come together – Nurse Justin
"When everything comes together, and you can see that the family and person receiving care are being looked after in the best way – that's where I get my joy from! Receiving a thank you letter every now and again is a real pick-me-up too."
Taking joy in fellow human beings – Nurse Alma
"I am definitely a people person and get a feeling of completeness when I go to someone's house and help them through one of the most difficult times of their lives. When anyone asks how I can do this job I say 'it's not a job it's a calling' and it is definitely a better feeling than winning the lottery. I would do it for free."
Enjoying being needed – Nurse Bindi
"When you finish your shift, family members will often give you a hug. They might just hold your hand to say thank you. When they've had a rest and a break, they give you a warm smile and you think 'I've done something here' and that does feel good."
Treasuring time together – Nurse Jan
"We know just how important the time you have with your loved ones is; it's so precious and something you can never get back. That's why the work Marie Curie does is so important."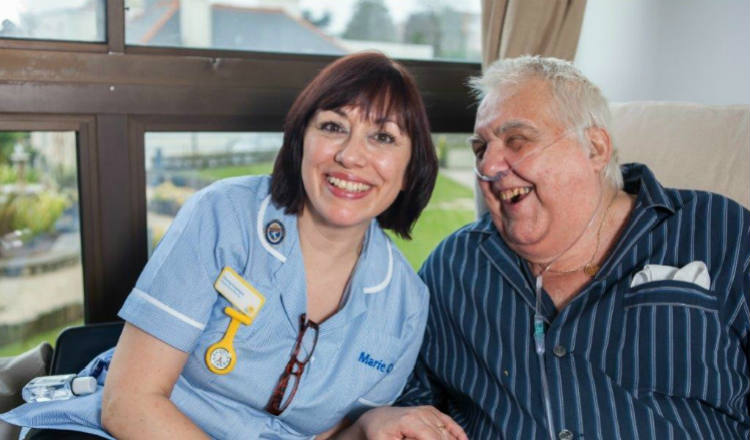 If you're living with or caring for someone who has a terminal illness, you can find information and support on looking after your wellbeing online. Or if you need to talk, call us free on 0800 090 2309*. We're here to help.
*Calls are free from landlines and mobile phones. Your call may be recorded for quality and training purposes.