Thanks to you, we helped 50,000 people last year
Marie Curie was there for more people than ever before in 2015/16, whether they were living with a terminal illness themselves or caring for a loved one.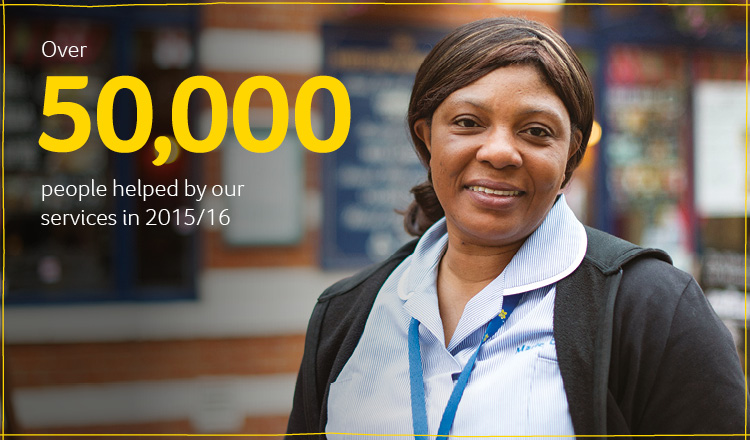 We reached more than 50,000 people when they needed our help, with vital nursing care, practical information and timely support.
Our supporters and volunteers have worked wonders – their generous donations and fundraising efforts made it possible for us to support people across the UK through one of the most difficult times of their lives.
Thank you from everyone at Marie Curie for everything you do.
Some of our highlights from last year include:
The Marie Curie Support Line, which we launched in April 2015, received 9,936 calls from people wanting information on many different aspects of living with a terminal illness. They covered a range of topics:
You can read more about what we've achieved this year, and learn more about some of the people we've helped, in our impact report for 2015/16.