Jenny's story: people need someone speaking out for them
Jenny was diagnosed with terminal cancer in February 2009. She died in 2014 at the Marie Curie Hospice, Hampstead. Her sister Sally says:
In February 2009, Jenny went to the GP with a lump on her tongue and a few weeks later went for scans. She found out straight away that she had terminal cancer.
She asked me for my help – I was working in NHS management at the time, so she knew I could help her navigate the system.
She had radiotherapy, chemotherapy, palliative chemotherapy and two rounds of research treatment that she volunteered to do. Jenny wanted to help people as part of her legacy.
Research treatment
Jenny had to have most of her teeth removed prior to treatment, as she was likely to be prone to ulcers and infections. Jenny was unable to tolerate having false teeth in – she said it was barbaric.
After her research treatment, I advocated for her to have some tooth implants put in, and they made a huge difference to her last 18 months.
After her first round of treatment she was very thin and weak. She wasn't coping at home, and was struggling with her feeding tube. Her friend contacted a nurse to arrange for her to be taken to the hospice where she had been a day patient.
On arrival at the hospice, Jenny was very distressed and confused and it was decided that she should be assessed at a hospital. It was a Friday evening. An ambulance took Jenny to the hospital (not the hospital where she had undergone treatment).
I got a call later in the evening – much later than I should have. When I got there, it was horrendous – she had been in A&E for hours and had not had the care she should have done. She was on a trolley in extreme distress in soiled clothes. At this stage immediately after her treatment, Jenny was unable to speak, and she was unable to communicate with staff clearly.
She was being treated absolutely appallingly, and I was furious. Jenny checked herself out early the following day, as soon as she felt able, as it was such an awful experience. I knew this couldn't happen again.
Hospital admissions
On Jenny's second A&E admission I was prepared. She had diabetes and it was causing her to act strangely. She had a friend at home with her, who was very worried.
I asked her friend if she could hold on until I got there, so my husband and I could collect her and take her to the hospital where she was being treated ourselves. The ambulance staff had informed me that they could not take her to this hospital as it was not the closest hospital to her home.
I contacted the hospital where Jenny had had her treatment and told them that I was bringing Jenny to A&E and arranged for her to be seen by her consultant's team and to be taken up to the ward where she had been a patient for her treatment.
Co-ordination needed
This was the best possible outcome, but it wouldn't have happened if I hadn't physically brought her there and co-ordinated the admission myself.
She had a third A&E admission, after she was found unconscious on the floor in her lounge. Although the ambulance staff took her to the hospital nearest her home, they were very good, and listened to what I had to say about treatments she did and did not want, as Jenny and I had discussed this previously.
We managed to avoid a further A&E admission six weeks before Jenny died, while she was staying with us at Christmas. She had signed a living will; although she didn't have a copy on her, I knew about it as I'd been present when it was signed and I knew what she wanted.
Best care possible
With the intervention of myself and my husband, the ambulance staff did not take Jenny to an A&E near to my home, and instead arranged for the local hospice to do 'outreach' care in my house. It was only because we were insistent that this potential A&E admission was avoided that Jenny had the best care possible in the circumstances and in accordance with her wishes.
Though my sister's doctors were very good, and she had good support from her local hospice, I know that without me helping her, especially through the A&E admissions, things could have been very different.
I strongly believe in the need for people to have someone speaking out for them and co-ordinating. You have to be very assertive to get things done.
Jenny's story appears in our new collection of personal stories of people living with a terminal illness, The way we die now.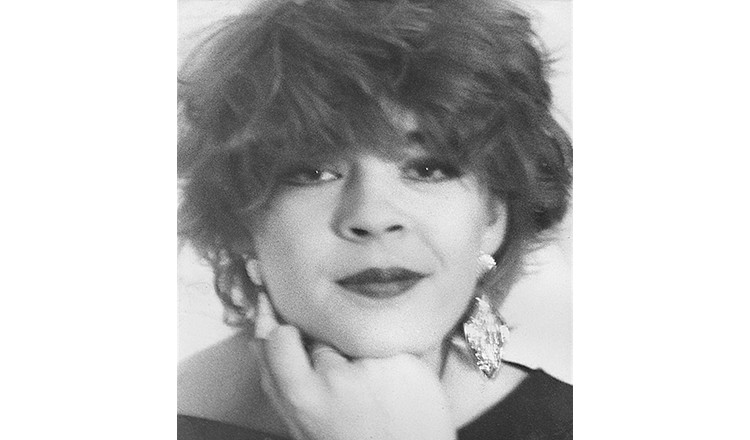 Sally's sister Jenny, who was a fashion designer and maker