London Assembly inquiry finds 'huge variation' in end of life care
Last year the London Assembly Health Committee launched an inquiry into end of life care. The findings show there is huge and unacceptable variation in the quality of care people receive at the end of their lives in the capital.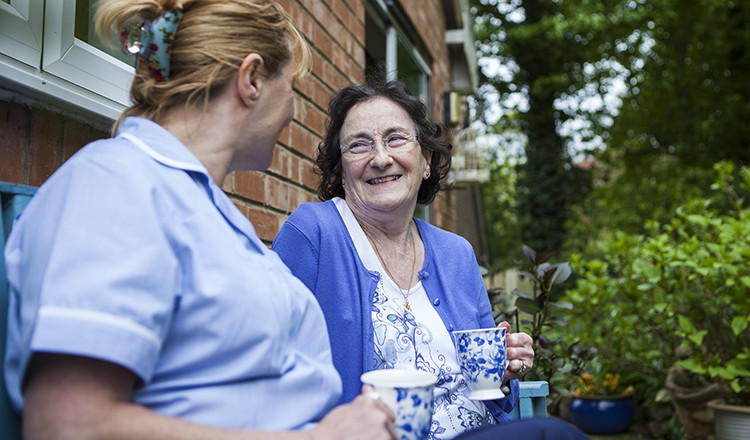 For anyone living in London or with loved ones in the capital, the London Assembly Health Committee's findings from their investigation into end of life care make worrying reading.
Drawing on evidence from a report co-produced by Marie Curie, London Cancer Alliance and PallE8, the investigation has found that personal circumstances can mean the difference between receiving some of the very best or the very worst end of life care in the country. Factors which are most likely to affect the care someone receives are:
where they live in London;
being aged 85 or over;
having a condition other than cancer, or
being from a black or minority ethnic background.
End of life care in London
Overall, London performs poorly in end of life care compared with the national average, with 70% of hospitals failing to provide specialist palliative care services seven days a week.
Fewer than half of London's Health and Wellbeing Boards mention end of life care in their strategies, which raises real concerns about whether boards are planning well enough for dying people's health and care needs. Disparities also exist in the amount clinical commissioning groups (CCGs) spend on each death, ranging from £540 to £3,740 per death.
Bringing all this local evidence together in one place is an important first step on the path to making London a city where everyone can expect high-quality care at the end of their lives. However, this is no small feat, and will involve the city's decision makers in health, social care and politics working together with and for the people of London. It is also crucial that all CCGs invest enough into these services.
London elections
The Chair of the Health Committee has called for London's Mayor Boris Johnson to push for change. Even though it is not within the Mayor's power to make all the changes needed, he can use his influence as Chair of the London Health Board to encourage an urgent focus on end of life care and to drive forward the necessary improvements.
These problems aren't going away. Increasingly people are living longer with complex needs towards the end of life, and the number of people aged over 85 in London is set to double by 2035.
With the Mayoral and London Assembly election less than two months away on 8 May, this focus on end of life care must not be lost after the results are announced. Over the coming months, we will be working to raise awareness of these issues and make sure that improving the dire situation of end of life inequality stays high on the capital's agenda.
Get involved
If you would like to stay up to date with our campaigns and hear how you can get involved, please sign up to our Marie Curie campaigns mailing list.