Me and my brain tumour: the octopus lodged in my brain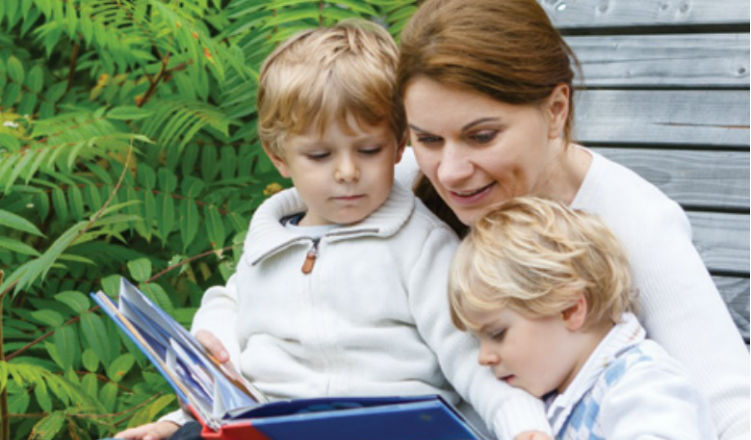 "The neurologist showed me the scan which revealed what he called a 'large left frontal lesion with ill-defined margins and some heterogeneity'. To me it looked like an octopus about four inches long, lodged in my brain with tentacles reaching into different parts of it.
"He explained that I would need to see a neurosurgeon in the hospital very soon who would investigate what kind of lesion it was. I said I couldn't do that as I was travelling abroad a lot in the upcoming weeks to give plenary lectures at conferences.
"He made it clear that I was going to have to 'drop all other projects'. This would be my project for the foreseeable future."
"Is this going to kill me?"
"I was gobsmacked. The 'episodes' I had before I was diagnosed hadn't caused me any pain. They were just peculiar and a bit of a nuisance, although I had become more bothered about them as they increased in frequency and were beginning to have an effect on me.
"I asked the neurologist a series of questions. As the seriousness of the situation started to penetrate, they included: 'Is this going to kill me?'
"The doctor replied that there were 200 kinds of cancer, everyone was different and it would not be possible to say anything more precise at the moment. It was only then that I registered we were talking about cancer.
"He also specified that I must stop driving, swimming unaccompanied and looking after small children unchaperoned, in case I had a serious epileptic fit. I was shocked."
Dealing with the diagnosis
"All these restrictions would create difficulties, but as I was really enjoying looking after my three young grandchildren, the latter was devastating. I was prescribed pills to stop me having the 'episodes' – or more serious epileptic fits.
"The next stop was an appointment with the neurosurgeon in the NHS. He explained that because of the position and complexity of the lesion, it would not be possible to remove it. Nor would it be advisable to do nothing.
"He recommended a biopsy, which would enable samples to be collected to assess its nature and grade (there are four grades of seriousness, grade four being the most serious).
"He thought it was a 'glioma' and some parts of it more than grade two. He thought I had between months and a few years to live, as the tumour had its own blood supply."
A lot to take in
"I found it difficult to take in all the information I was being given. That's why it was useful to start taking a friend or relative with me to all the meetings with medical staff ─ I couldn't register or recall accurately afterwards what had been said.
"There were a few delays as it was the holiday season, which caused me to worry. I was keen to have the biopsy as soon as possible ─ I had been advised it was an urgent case. The biopsy eventually took place a few weeks later."
Preparing for surgery
"I was admitted to hospital in the afternoon and the neurosurgeon came to explain to me what would happen. I had black felt-tip arrows drawn on my face and neck to illustrate where the legion was. Unfortunately, my enthusiastic face washing that evening removed some of them!
"After various checks, the biopsy took place first thing in the morning, under general anaesthetic. A cut was made through my skull several inches long and samples were taken of the tumour from various places.
"In the recovery room, I was questioned many times as to my name, date of birth and where I was, all of which I managed to answer satisfactorily.
"I was moved out to the high observation ward where I was observed and monitored very closely. I was given a commode chair at first, and an escort to take me to and from the bathroom the following day.
"I felt a bit insecure on my feet, and had a headache for which I was given paracetamol. All seemed fine and I was discharged the following afternoon."
From biopsy to boat trip
"A few days later, a district nurse came to the house and removed my stitches. She said they were the neatest stitches she'd seen in a long time!
"I had a section of hair on my head that had been shaved in preparation for the incision, but it soon grew back. I felt tired and my head was sore, but paracetamol was a great help – I learned the trick is to take it as soon as a headache comes on the scene, for maximum effect.
"I still have a groove from the incision and a dent in my head from the surgery, which will go eventually, apparently.
"I soon recovered from the surgery and went out on a long boat trip within the week."
---
If you or someone you're close to has a terminal illness, we're here to support you. Find out more here or call the Marie Curie Support Line* free on 0800 090 2309.
*Calls are free from landlines and mobile phones. Your call may be recorded for quality and training purposes.