Me and my brain tumour: telling friends and family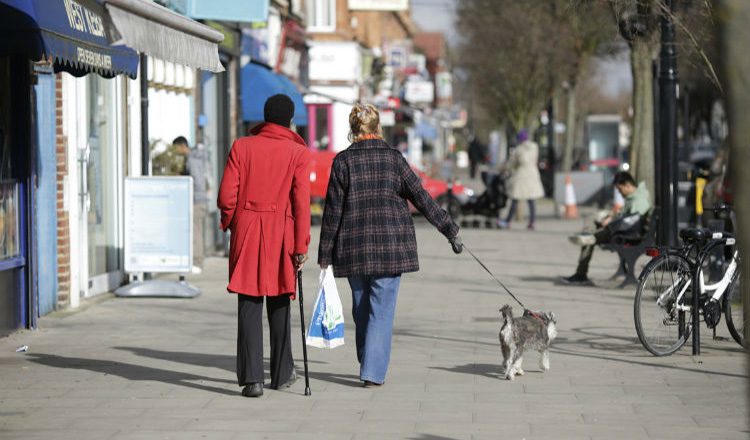 "The news of my diagnosis was difficult information to impart.
"Many people knew about my 'episodes' but, like me, hadn't thought there was any particular significance to them. They were just rather strange, increasingly annoying and maybe slightly worrying."
Getting it out in the open
"I took the view that I wanted to be open with everyone. I waited until I felt sufficiently strong emotionally to provide them with the information and support they might need.
"I spoke to family first, then friends and then work. I would need to go on 'sick leave' for some time to undergo the biopsy, radiotherapy and chemotherapy. That's why I used the opportunity at the end of a staff meeting to say something.
"I explained that I wouldn't be around for a while and why, making light of it and even joking. I thought this would be easier than telling people individually, and news spreading, perhaps not always accurately.
"Colleagues seemed to appreciate this mechanism of communicating my news with them and they could see that I appeared to be robust and coping well."
Being the centre of attention
"Cards, flowers and emails arrived, along with many visitors. I've never felt more popular!
"However, they were difficult to deal with. I found some long letters hard to read and could not reply to them, which made me feel guilty. They reminded me of where I was.
"I looked at the messages in the cards and letters and noticed themes emerging. Many people said how shocked they were: 'Shocked, stunned, horrid news – unbelievable', 'Looking death in the face – an unwelcome visitor', 'Grave situation, difficult journey, difficult period', 'Words fail', 'Nightmare diagnosis'.
"Others spoke of their sadness: 'The waiting and uncertainty are hard to bear', 'The body is choosing to wind itself up'.
"On the other hand, some were hopeful: 'Fingers crossed', 'Encourage you on your journey', 'Peace of mind', 'Wishing you well', 'Wafting good Karma', 'Strength – courage – options'.
"Many exhorted fighting the illness: 'You need strength', 'Return fighting fit', 'You are so strong', 'Kia kaha ('be strong', in Māori)'.
"People said they were thinking of me: 'In my thoughts', 'Thinking of you', 'Wishing you well', 'What can I do?', 'What to say', 'Keep thinking of you'.
"And finally, and importantly, people offered their love, hugs, kisses and prayers: 'Gentle hugs', 'Massive hug', 'Big hug', 'We all love you so much', 'You are in our prayers'."
Dealing with grief and guilt
"I had not been used to this level of intimacy in written communications from friends and colleagues, however much fondness there was in the relationship. It was good to realise that closeness was there, but nevertheless, it was new and challenging for me to accept.
"They shared their grief and sympathy with me. The flowers were overwhelming. I had difficulty being the focus of so much attention.
"There were many people I could not respond to and felt guilty about that, and about having caused such distress."
To be continued...
---
What's the best way to tell your loved ones about a terminal illness? How do you deal with their reactions? Our family and friends page explores this topic and can help you approach this difficult subject.