The inspirational lady who treks so others can get the support her dad did
Marie Curie Nurses cared for Nikki Strachan-Gordon's dad. So she knew they'd be there for her daughter too, if she needed them. That's why she's been battling the elements to raise money for Marie Curie.
After taking on Marie Curie's Sahara Trek, Nikki said she never wanted to see another sand dune again. However, she didn't hang up her boots for long.
This year she'll be trekking Cambodia.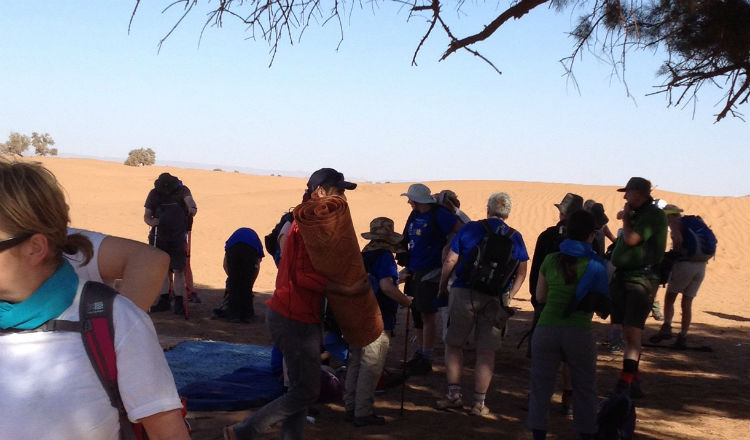 Nikki described trekking the Sahara as "scary but exhilarating too". She even faced a sandstorm in the middle of the trek!
Marie Curie Nurses were there for Nikki's family
In 2014, Nikki's daughter Samantha died aged 28 after a nine-year battle with Ewing's sarcoma, a rare type of bone cancer.
"Samantha thought I was mad signing up for so many challenges," says Nikki. "She just laughed every time I signed up for another one."
"But it's worth it to raise so much cash for charity. Marie Curie Nurses looked after my dad when he had cancer, and although my daughter chose not to use them, we knew they were there if needed.
"That's why I do the treks, as sometimes Marie Curie Nurses don't get the recognition they so deserve."
A whisky-loving dad with a wicked sense of humour
Nikki's dad died six years ago this April and is a big inspiration to her.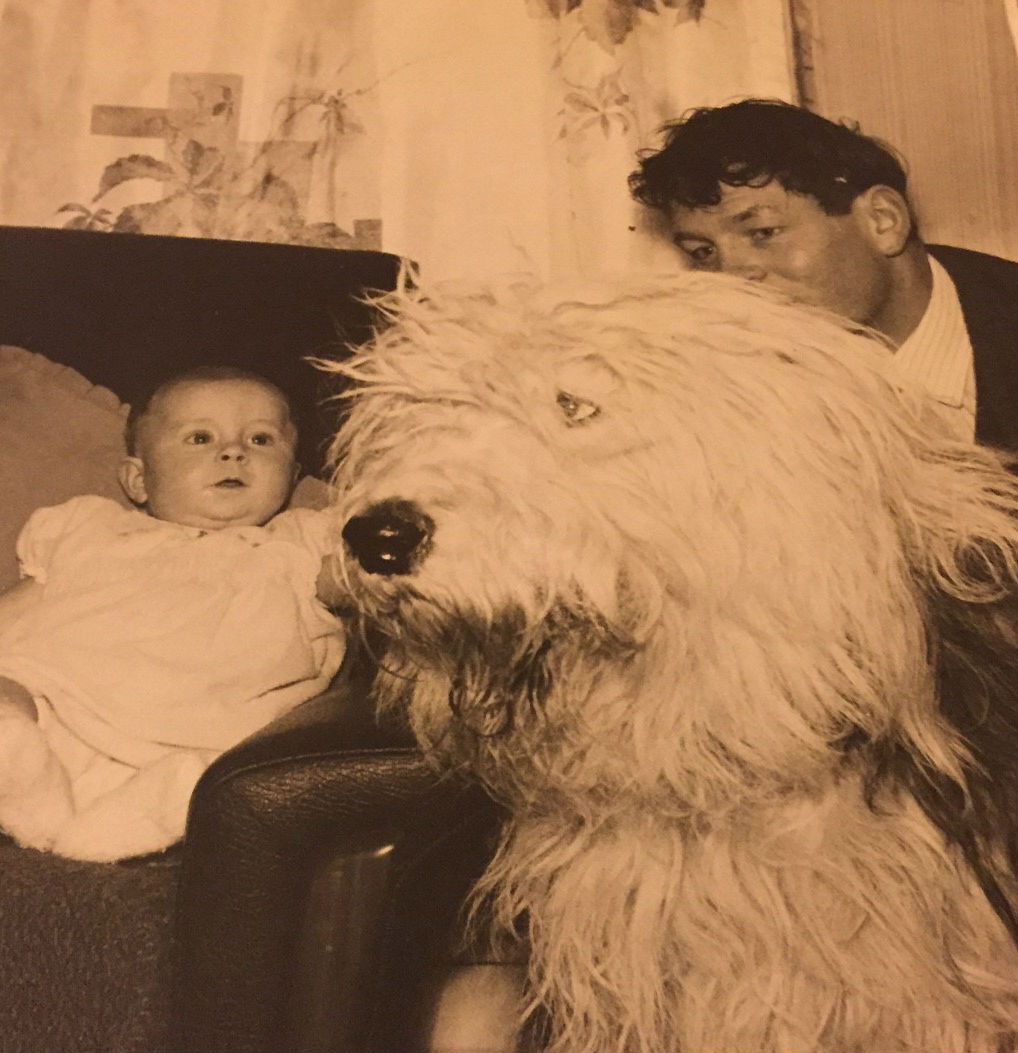 A favourite family photo: Nikki as a baby with her dad and their "big old English sheepdog Toby".
"My dad was a typical Scotsman brought up to be a tough nut," says Nikki. "He got his leg off due to cancer and still managed to do his garden with his false leg."
"He had a warped sense of humour and enjoyed watching Mrs Browns Boys.
"He had gone to university as a mature student and got his degree while still working and managed to pay a mortgage."
Exploring Vietnam, Cambodia and the Sahara desert
After completing her next trek this May, Nikki will have trekked the Sahara desert, Vietnam and Cambodia for Marie Curie.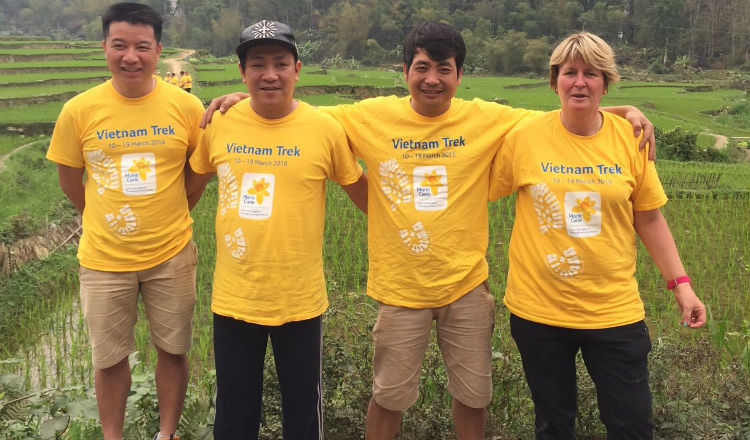 Nikki had great fun on the Vietnam trek: "We slid down hills on our bums getting covered in mud, hung underwear out on a bamboo washing line and met lots of great folk!"
"I like the idea of challenging myself, meeting new people and raising money for a good cause.
"Advice I would give people about treks is do it and enjoy every moment and once you start fundraising the money comes in.
"But above all go for it. You will come back having enjoyed it."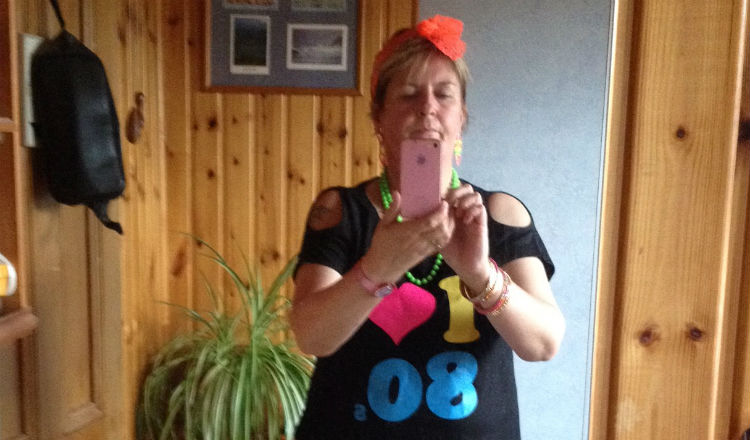 Nikki raised funds by throwing an eighties disco. She's also hosted a race night; sold items at car boot sales, on Facebook and on eBay; and wrote letters to businesses for raffle prizes.
---
If you've been inspired by Nikki's story, you can find out more about our upcoming overseas events.