A functioning Northern Ireland Assembly is vital for end of life care
The death rate in Northern Ireland is set to rise faster than anywhere else in the UK over the next 20 years. Without the leadership of a strong Assembly, argues Craig Harrison, people with a terminal illness will not receive the care they deserve.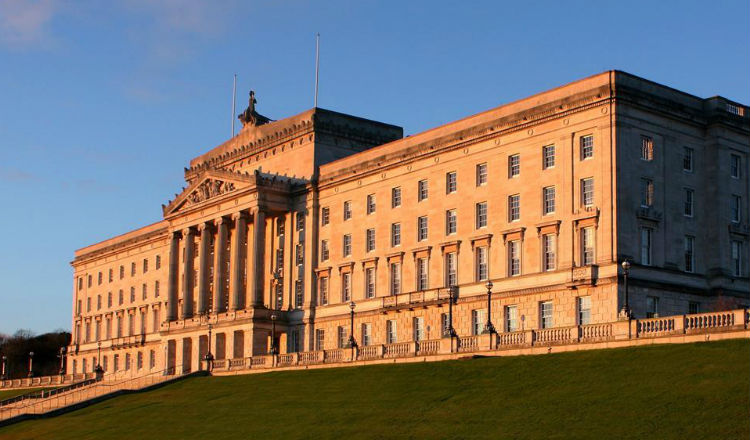 At the time of writing, Northern Ireland has been without a functioning Assembly for over four months. For people living with a terminal illness, the political deadlock couldn't have come at a worse time.
We have an ageing population, and more people living with one or more terminal illnesses and complex needs which are largely unmet and unrecognised. Without action, the situation is only going to get worse – the local death rate is set to rise faster in Northern Ireland than anywhere else in the UK over the next 20 years.
Stalled progress
There is cross-party consensus on the need to reform our health and social care system. The latest set of proposals, published by the Department of Health in October 2016, set out a clear road map for transformation, but the political situation has stalled progress.
There are still too many people with terminal illnesses dying in hospital, rather than at home like they want. Evidence shows that this is caused, in part, by a lack of available support in the community.
Measures that could improve the situation, including a new Workforce Strategy, have been delayed by the political impasse. A new District Nursing Framework has also been approved by the Department of Health's Transformation Implementation Group, but cannot be fully progressed without a Health Minister in post.
Unmet needs
This means that people living with a terminal illness are not getting the care and support they need. Research shows that nearly 3,000 local people who need palliative care here are not accessing it.
The reasons for this include lack of timely diagnosis, which acts as a barrier to accessing palliative care services. This is a major problem for people with dementia, with an estimated 35% of those with the illness having not been formally diagnosed. It's the same situation for other terminal illnesses, too.
Even with a diagnosis, not enough people are identified as needing palliative care at the appropriate stage of their illness. Existing health and social care structures, which are often siloed, are arguably making matters worse. We have been promised new, streamlined structures with less bureaucracy, but political leadership is needed to turn words into action.
Uncertain times
A number of other questions also remain about the future structures of the system. With the Health and Social Care Board set to be abolished, who will take the lead on commissioning?
The Health and Wellbeing 2026 strategy set a deadline of March 2017 to develop the design for new structures "to support the reform of planning and administration of the health service". With no Executive in place, this deadline has been and gone.
A matter of urgency
With the small matter of Brexit is on the horizon, the stakes couldn't be higher for our health service. EU nationals represent 11% of Northern Ireland's GP workforce, and European health workers also play a vital role in nursing and social care services. The future for EU nationals living in the UK is unclear, so we need a functioning Stormont to lobby on our behalf, making it clear just how important these workers are to the delivery of effective health and social care.
The road to creating a health system that fully delivers for everyone living with a terminal illness is a long one, but we need political direction and leadership to make change happen. For the sake of patients across Northern Ireland, the Assembly needs to be re-established as a matter of urgency.