One nurse's kindness let me be my dad's daughter when he needed me most
by Dee Sissons Director of Nursing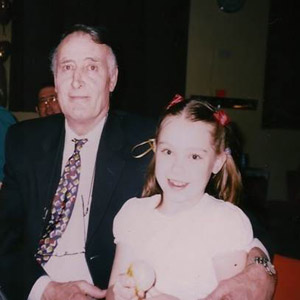 Today is International Nurses Day, and another chance to reflect on being a nurse. And there's plenty to reflect on! I've been in nursing for nearly 40 years and, like life's journey, there've been lots of opportunities and challenges, highs and lows, tears and smiles.But, for today, I would like to take the time to think about all those nurses who, as well as going to work, are coming home and caring for a loved one. From bruises to breaks, appendicitis to coeliac, coughs to cancer, families often look to daughters, sons and spouses to continue being the nurse at home. Be strong, ask all the right questions and have all the right answers.
I wanted to be my dad's daughter, not his nurse
I was incredibly sad when my dad was dying. I felt as though I was the only one who could see it – doctors didn't believe me, family didn't want to face it, ward nurses were too frightened to talk to me. I was that 'relative from hell', fighting to get someone to stop all the invasive tests and treatments, just wanting my dad to be comfortable. I became translator for the family, advocate for my dad, physician directing care and, for a little while, the daughter in me was lost. I didn't feel strong or want to ask questions. I knew the answers, but I wanted to be my dad's daughter not his nurse. Then, in the middle of a very busy intensive care unit, there was this one nurse. She saw the daughter trying to get out, and all her actions whispered, "I will be the nurse. I will take care of his pain. I will make him comfortable. I will make sure he sleeps." Taking all that burden of responsibility from me overnight meant I was able to be a daughter, not a nurse. She made it so safe that I went home and slept properly for the first time in weeks. I gathered the physical and emotional strength I needed to be able to stay with my dad day and night for the whole week before he died. I chose how much I wanted to be involved in his care, the type of things that daughters would do. The very best moments were serene and peaceful, just me and my dad. My dad got the very best end of life care there is, right there, right in the middle of a busy intensive care unit. Read more nursing stories and see how you can support the vital work that Marie Curie Nurses do across the UK.