Our Information and Support service aims to give everyone a better end of life experience
by Jane Heath
Comms Lead, Information & Support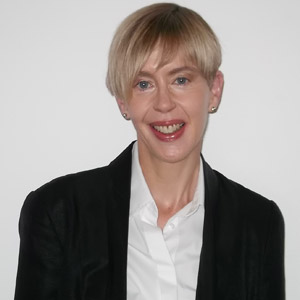 The focus of this year's Dying Matters Awareness Week is on making sure we all talk, plan and make arrangements for the end of life, while we still can. But research for Marie Curie has shown that this can be easier said than done.
Time and time again people tell the charity that when they or someone in their family were told their illness was not going to get better, they felt cut adrift: left alone with no idea of what was going to happen or where to turn.
This isn't the fault of healthcare professionals – in most cases they don't have that information themselves. The problem is that until now there has been a lack of information about what is available to support people at this time, and what little information there is has been fragmented and difficult to find.
Not only does this add to their stress and worry at an already difficult time, but often people waste a great deal of time looking for the information, at a point where time is so precious.
This is what has led Marie Curie to launch a range of services with the aim of giving everyone living with cancer and other terminal illnesses, and their families and friends, a better end of life experience. Finally there is a comprehensive, trusted and expert place to find information and support, so it's now much easier for us all to Talk, Plan and Live.
Talk
Being able to talk to someone is so important, whether you want to find out practical information or simply to talk to about how you're feeling. The
Marie Curie Support Line
's trained advisers can answer questions on all aspects of terminal illness – from what support is available to coping with side-effects to day-to-day care – as well as giving confidential emotional support.
At other times you just want to talk to someone else in the same situation, someone who understands what you're going through. That's why we've started the
Marie Curie Community
where people with a terminal illness and their families can share experiences and find support. It's safe, easy to use and available at any time of the day or night.
Plan
Finding out what financial and social support you're entitled to is one of the most common difficulties people face at this time. Our
comprehensive financial information
, covering everything from benefits and entitlements to tax and insurance and much else besides, shows what financial help is available and how to plan your finances in advance.
Live
Finding out that you're not going to get better obviously has a huge impact on people and their loved ones. Our
information on living with a terminal illness
can help both you and your family and friends to plan ahead and make the most of the time you have together, whether you have practical care needs or want to know about looking after your wellbeing.
This will never be an easy time for anyone. But getting the right information and support makes it much more likely that we'll be able to choose how to live the life we have left, and that we'll be cared for at the end of our lives in the way we would want.
How to access out services


Call the Marie Curie Support Line on 0800 090 2309* (Monday to Friday 9am-5pm)


Visit  the Marie Curie Community to share experiences with people who understand


Access clear, useful information about living with a terminal illness on our website


* Calls from landlines are free, but there may be a charge if you're calling from a mobile. Check with
your mobile provider for details. Calls from any type of phone will be free from 1 July 2015. Your call
may be recorded for quality and training purposes.