New palliative and end of life care toolkit launched
Marie Curie and the Royal College of General Practitioners (RCGP) entered into a partnership in 2012 with the aim to improve end of life and palliative care. Together we have worked to provide training on the commissioning process and developed workshops for GPs.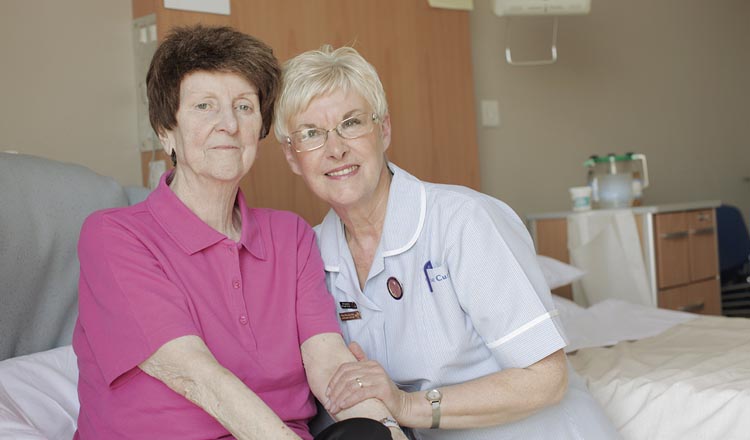 As part of the partnership as the End of Life Care Clinical Support Fellow, I have made it my mission over the last few months to collate relevant resources from across the UK into one easy to manage format.
Whilst I once collected medical journal articles and information hand outs, there is such a wealth of information available online now that the need to accumulate paper has long passed. In order to streamline this information into one useful toolkit, many of my colleagues have shared with me their most helpful and favourite web resources for palliative and end of life care. The RCGP has compiled these into an online Palliative and End of Life toolkit for use by clinicians and commissioners as well as patients, their families and their carers.
This is one of many outputs from the Palliative and End of Life Care Clinical Priority Programme in the RCGP's Clinical Innovation and Research Centre (CIRC), delivered in partnership with Marie Curie. The priority, established in 2012, aims to raise awareness of the success factors and challenges in delivering end of life care in primary care, as well as seeking to promote an approach to end of life care formed by patient preferences and choices.
The toolkit has been designed to be a one-stop shop and has been structured to provide access to information sources in a logical and practical way. We sought to achieve a balance between the availability of guidelines and formularies and the heftier strategic documents and patient resources.
The toolkit can be accessed by anyone without charge, so patients and their families can be signposted there and the relevant links are easily shared. The site can be accessed remotely, allowing it to be used in clinical and homecare settings as well as for personal use. As nothing in medicine stands still, I am always happy to receive comments and suggestions for the site and will provide quarterly updates.
You can access the toolkit on the Royal College of General Practitioners's website .
Please email circ@rcgp.org.uk if you have any suggestions.
Find out more about the Marie Curie and RCGP Partnership.
Read more from Dr. Catherine Millington Sanders, Clinical Lead of the partnership, on how GPs can better identify and support carers.