Hidden challenges in palliative cancer care: our calls to action
Marie Curie produces a range of policy publications on end of life care issues. Our latest report finds that people with cancer are often waiting too long for palliative care, and that there are disparities in care and support between cancer types.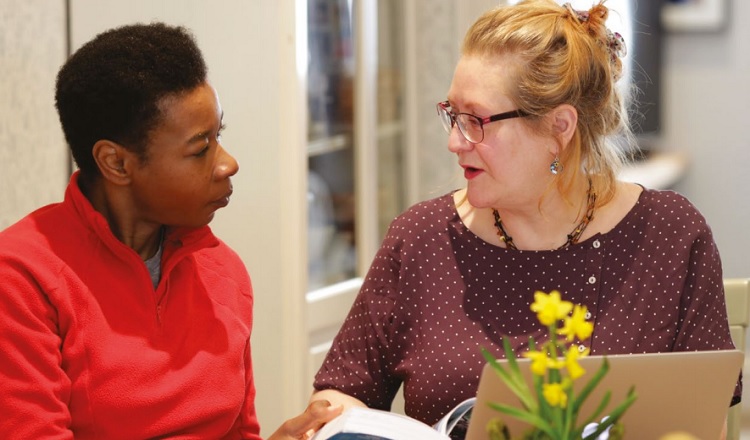 We're working towards everyone having the right to palliative care when they need it, regardless of their personal circumstances or what condition they have.
Last year, we published Triggers for Palliative Care, which looked at improving access for people with conditions other than cancer, after a report by the London School of Economics found that they were less likely to receive the care they need. However, through our conversations with families and our review of evidence, we know that people with cancer are still missing out on high-quality care and support, when and where they need it.
Identifying the challenges
Our latest report, The Hidden Challenges of Palliative Cancer Care, backed by Bloodwise and The Brain Tumour Charity, sets out some of the major challenges in palliative cancer care:
The idea that palliative care is a last resort. Research shows that earlier referral to palliative care is associated with improved quality of life and reduced likelihood of dying in hospital, while helping family carers to stay healthy, and yet people with cancer aren't being referred until the final weeks of life.
Breakdown in communication with healthcare professionals. Many doctors and nurses report a lack of confidence and inadequate training in how to talk about dying. This can result in patients and families not having the information they need to make informed decisions about care.
Having a certain type of cancer. Research shows that people with blood cancer or brain tumours are more likely to have unmet needs. We have worked with the charities Bloodwise and The Brain Tumour Charity to produce this report and hope to keep working together to ensure everyone gets the care they need.
Calling for action across the UK
As our population ages, people are likely to live for longer with complex conditions and the number who die from cancer is predicted to grow. We need to keep palliative and end of life care high on the agenda so it is ready to meet people's needs now and in the future.
The Independent Cancer Taskforce's 2015-2020 strategy for England is an opportunity to start making timely palliative care assessment – preferably at diagnosis – a reality for people with cancer in England. We are calling for NHS England to deliver on its recommendations.
More widely, we continue to call for:
more training for healthcare professionals
greater awareness of palliative care
improved 'out of hours' and community care, including support for family carers.
If you would like to stay up to date with our campaigns work, you can sign up to hear from us by email.