The power of an hour: why Great Daffodil Appeal funds are vital
Aisha Malik is "eternally grateful" to the Marie Curie Nurses who made it possible for her father-in-law to spend his last days at home, surrounded by family. Every £20 raised by the Great Daffodil Appeal 2016 could pay for an hour's care and support, and Aisha knows the importance of each hour.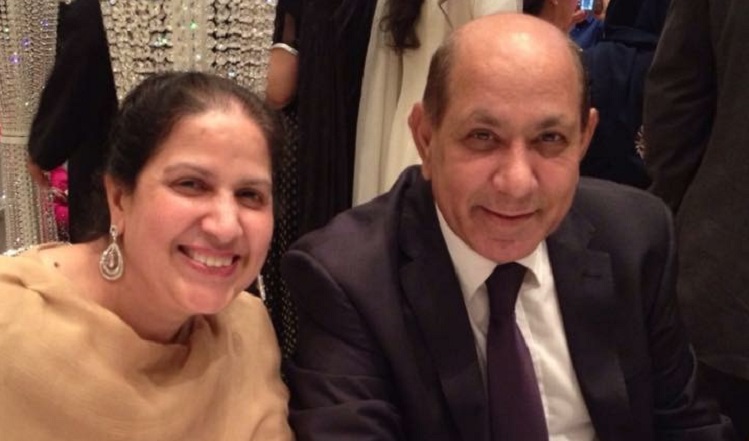 "Despite never smoking in his life, Dad was diagnosed with interstitial lung disease. He led a healthy lifestyle so it was a real shock when he got sick. He went from being very independent to completely dependent on others. The doctors recommended hospice care, but Dad was very clear about what he wanted – to be at home, with his family. We were so happy to have him where he wanted to be, but it was a struggle.
"The stress took its toll, mostly on Mum and my husband, who were 100% committed to taking care of Dad. Mum had to give up her job and became Dad's sole carer. She was exhausted. Watching the man she loved deteriorating, knowing how much he wanted to stay at home – she did everything in her power to make it happen."
"We were put in touch with Marie Curie Nurses, who were there for Dad's last months. Having a nurse there at night meant Mum could finally get some sleep. It felt like a privilege having a nurse sit with Dad while Mum nipped out to see her granddaughters.
"Those few hours meant the world to her; it was the only time she got a break from it all. They cared for the family too – listening to our concerns and talking to us about how we felt and what was to come. Dad was like a different person when the nurses were here. He liked chatting to them and just having them there.
"The night Dad passed away, Nurse Joyce was there and I don't know what we would have done without her. We very much appreciate that Dad's last days were spent at home with his family, and that wouldn't have been possible without the support and care he had at home from Marie Curie Nurses."

Get behind the daffodil this March. Help us to support families like Aisha's by signing up to collect funds for Marie Curie Nurses near you.