Putting people at the heart of palliative care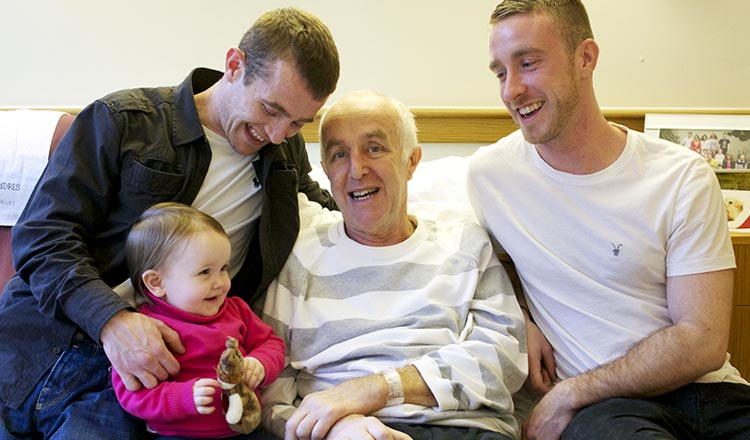 Dr Sabine Best explains what we have done with the results so far and our plans for the year ahead.
Asking the big questions
Our list of 83 unanswered questions was based on 1,403 responses from people living with a terminal illness, carers, and health and social care professionals. These questions were narrowed down and prioritised to create the top ten most important unanswered questions in palliative and end of life care, which were published one year ago today.
Providing answers
Publishing the results was just the beginning and we are using them in a number of ways. As a first step, our latest call for research asked for proposals that would help answer any of the 83 questions. We partnered with the Motor Neurone Disease Association and Chief Scientist Office in Scotland to make £1,425,000 available for research into the questions – our largest call ever.
Next steps and goals
We are working with the Marie Curie Palliative Care Research Centre in Cardiff to review questions that were outside the scope of the project, such as overarching issues in palliative care. The aim of this project is to explore in detail the uncertainties, questions and experiences of carers, health and social care professionals, and people living with terminal illness. A report will be published later this year, with co-funding from the Economic and Social Research Council.
We are also looking at the current overall research landscape in palliative and end of life care to highlight research questions that are currently being addressed, as well as those receiving less attention. By visually mapping research in this way, we are helping to identify the gaps most in need of funding. This report will be published later in 2016.
This work will guide future calls for research to ensure we're investing funds in answering the questions that are important to the people we support and work with.
Top ten priorities in palliative and end of life care
1. Best ways of providing out of hours palliative care to avoid crises?
2. How can access to palliative care across the UK be improved?
3. What are the benefits of Advance Care Planning and other approaches to listening and implementing patient preferences?
4. What information and training do carers and families need?
5. How can it be assured that healthcare professionals are adequately trained to deliver palliative care?
6. What are the best ways to deliver palliative care to those with non-cancer diseases?
7. What are the core palliative care services that should be provided no matter what the patients' diagnoses are?
8. What are the benefits of care in the patient's home and how can home care be maintained as long as possible?
9. What are the best ways to ensure continuity for patients at the end of life?
10. What are the best ways to assess and treat pain and discomfort for those with communication and/or cognitive difficulties?