What does social care mean for people with a terminal illness?
In recent months, the government has faced considerable pressure and high expectations to address health and social care issues in England by providing additional funding for social care.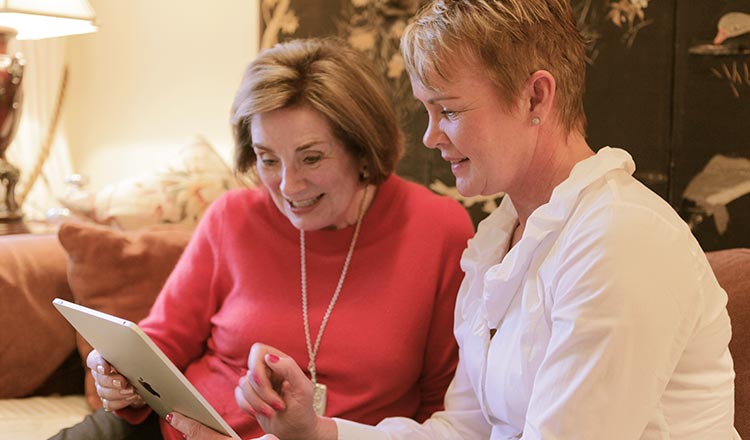 The recent National Audit Office report into NHS finances was the latest in a long list of warnings of difficulties faced by both the NHS and social care and added to the call that these issues must be overcome.
Last month's autumn statement had no mention of health or social care, much less any discussion of additional funding. When challenged, ministers have said that the Better Care Fund and the social care precept have been introduced to inject more funds into social care. Yet many have identified that these alone will not be enough to cover the additional costs and pressures faced by health and social care.
This week, MPs voted for councils to be able to introduce a further six per cent rise in council tax over the next two years specifically to spend on social care. However, given the nine per cent fall in real terms in social care funding and the introduction of the living wage, it is questionable whether this will be enough to cover the current costs of and rising demands of social care.
End of life care
What does this mean for end of life care? We know that both the NHS and social care are under considerable pressure. We know that the current situation, with many people with a terminal illness dying in hospital when they don't want or need to be there, only exacerbates this pressure. We also know that people are often delayed in hospital because there is not the social care support in place for them to be discharged.

It's not just about more money though - it's vital that it is spent efficiently and effectively. Any additional spending on social care must include specific support for people with a terminal illness so that they can get out of hospital quickly and spend their last days where they want to be with their family and loved ones.
Social care reforms
Given the current variations in social care provision across the country, it is also important that reforms are made to the social care system to ensure that people living with a terminal illness get the right support when they need it, regardless of where they live, what condition they have and their own personal finances.
The next time Philip Hammond will stand up to speak in any detail about government spending will be in the spring. There are currently no plans for the government to discuss the social care system. Time is precious when you are living with a terminal illness – we sincerely hope it is not too late.