How to stay active and focused when living with terminal illness
For someone living with a terminal illness, one of the biggest challenges they may face is adapting to the changes their body will go through. We've gathered some ideas and advice for coping physically and mentally while living with terminal illness.
Mobility tips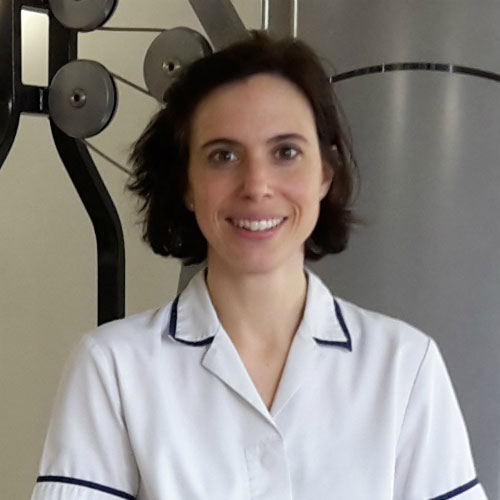 To get the best insight into physical health, we spoke to a Marie Curie expert.
Karen Turner is the Clinical Lead Physiotherapist at our Hampstead hospice, helping the people she supports keep as physically able as possible. Here are Karen's top tips:
1. Set realistic goals
"When we work with a patient, we aim to set realistic goals that are meaningful to them. Maybe someone wants to get to the shops, brush their teeth or walk up the stairs. Together, we break down the activity into smaller parts to build up strength and confidence. We work to achieve their goals and if the goalposts change, we adapt and set new ones. It's amazing to see what many people can achieve with some support, encouragement and advice."
2. Every day is different
"Try and keep active when you feel you're able to. Sometimes you're going to feel unable to do anything, and that's okay – remember that you can try again, and be active the next time you feel up to it."
3. Pace yourself
"It's important to pace your activity – maybe you can't do as much as you could before, so plan on doing the same kind of activity but not as often. Try and keep the same level of activeness for as long as you're able, but remember that it's OK to adapt to your changing limits."
4. Work those quads!
"For those who have the use of their legs and lower body, your quadriceps (which are the muscles on the front of your thigh) are the most important muscles for day to day functionality. Keep them and your bottom muscles as strong as you can for as long as possible by doing things like step-up exercises, sitting down and straightening your legs out, and standing up and down and squeezing your bottom cheeks together."
5. Reach out for help
"Make sure you're plugged in to a service that can support you. Consult your doctor, GP or district nurse for more information."
Coping advice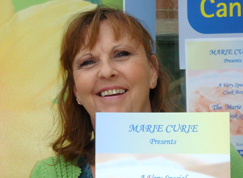 The challenges faced by people living with a terminal illness can also include general issues such as treatment, adapting to changes, and where to go for help.
We spoke to Marie Curie Occupational Therapist Technician, Jackie Brooks for some insight into how to cope.
1. Don't believe everything you read online
"Be wary of what you find on the internet! You can run into an unreliable source and give yourself the wrong idea about a condition or treatment. There are many reliable resources that can help, but do reach out and ask the professionals."
2. Never stop asking questions
"Always ask questions, no matter how small or insignificant they seem and regardless of what stage you're at. If you're tapped into a service that can support you, remember that we're all here to help you through the journey."
3. Find someone to listen
"Whether that's a friend, medical professional, or someone you meet through a service like Marie Curie Helper Volunteer. When I'm with someone I'm supporting, I try to really listen to what they want. Being listened to will help you figure out what you need from that service."