Boiled egg and custard – a story of care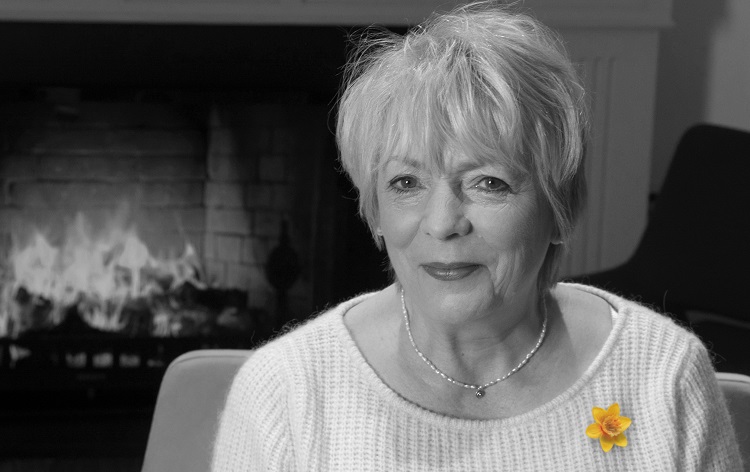 Alison said: "I'm getting behind the daffodil for my mum, Marj, and the Marie Curie Nurses who cared for her when she was diagnosed with a terminal illness. My own experience with Marie Curie showed me what a difference their nurses can make, not just to the patient but to their families. I hope others can benefit from the care and support we had when we needed it most, and people get behind the daffodil in March to make this happen."
Alison has also told us about the Marie Curie Hospice, Liverpool, in which her mum received care: "As soon as we walked through the door at the hospice there was a huge sense of relief. Shortly after we arrived, a young male nurse came over and knelt down next to Mum and said: 'Now Marj, you must be hungry. Can we tempt you with a boiled egg and toast or how about a lovely bowl of custard?' I've never forgotten that, it really touched me because it was the kind of thing I would have done for my mum."
The two actors volunteered their time to encourage listeners to give a little of their own and help Marie Curie Nurses be there when families need it most. The money raised from the appeal will help our nurses provide at-home and overnight care and support to people living with any terminal illness, and their families.
The 30-second advert will be heard on radio stations across the UK over the next month. Dominic starts by reciting Wordsworth's famous I Wandered Lonely as a Cloud, with its "host of golden daffodils". He's then joined by Alison, who asks everyone to get behind the daffodil by collecting donations and giving out daffodil pins in their local area.
Why not get behind the daffodil by signing up to collect near you?