"Talking about it is the best medicine"
As part of Dying Matters Awareness Week (9-15 May), we are sharing expert opinions on having "the big conversation" around end of life wishes.
Mark Hughes volunteers in the Marie Curie Shop, Shoeburyness and has been living with cancer for 16 years. He was given a terminal diagnosis in 2011 and speaks candidly about the future to his wife Jane and everyone else in his life.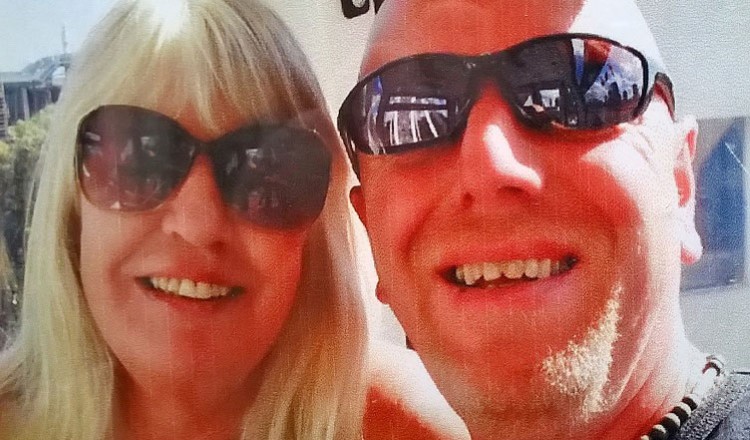 "If you hide away from the disease and tip-toe around things, you're making it awkward for yourself and the person who has the terminal illness. If you are going to talk to someone about it, go head on, because they know what you're thinking and you know what they're thinking. If you avoid things, you're sticking your head in the sand, but the problem is not being sorted.

"If you sit down and discuss things openly with each other, you find the more you talk the easier it becomes. I've already talked to Jane about my funeral. I like gardening so I'm going to be cremated and my ashes spread in the garden. Then I can help the flowers. That's the way it is. On my doctor's sheet I have said to him that the bits that can be used, feel free to use, because I can't. So once it does happen, at least I'll be helping someone else.
"Talking about it is the biggest part. The hospitals have counsellors, so don't be embarrassed – go to them."
Talking and laughing
"People in the shop are quite shocked when they talk to me and find out I have terminal cancer – they ask how I can be so upbeat and happy all the time. And on Twitter, because of my sense of humour, I have quite a lot of people with cancer following me. Positivity and laughter are the best things. If you're laughing, you're not thinking about the disease.
"Everyone is going to die – it's just that for some people it will be sooner than others. That's the way I look at it. What keeps me going is actually annoying my wife. Every day it is my main mission to get up and annoy her in the best way I can."
If you are living with terminal illness, or caring for somebody else, we have information and advice for planning ahead, or you could call our Support Line on 0800 090 2309 (open Monday to Friday 8am to 6pm, and Saturdays 11am to 5pm).