What our new conversation about terminal illness should look like
By Simon Jones Acting Director, Policy and Public Affairs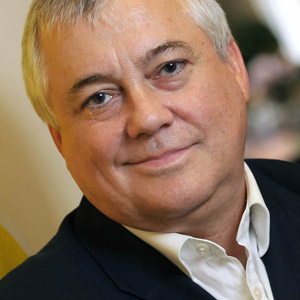 Everyone living with a terminal illness should have access to high quality care and support, which meets all of their needs.
Our health and social care system is already failing to deliver that for everyone today. Over the next few years, as our population ages, and more people find themselves living with multiple long-term conditions towards the end of their life, that system will face unprecedented demands. Clearly something needs to change urgently. You can read more about these issues in our new report, Changing the Conversation, which sets out the challenges in delivering care and support for people with a terminal illness – now and in the future.
So where do we start?
The first step is for everyone to acknowledge that this is an issue that's likely to affect all of us, so it's something everyone needs to work together to solve. We need everyone to take part in a new conversation about how we as a society approach terminal illness. Among others, that includes people who have a terminal illness themselves or are supporting a loved one, health and social care professionals, service planners and policy-makers.
Solutions for better care
We can only tackle the big issues and find the right solutions if we work together on these issues: • How are we going to find the resources to care for more people with more complex needs? • How will people be able to choose where and how they will live towards the end of their life? • How will we support families and communities to care for and support people? • How will we make sure everyone with a terminal illness gets the same quality and ease of access to care? • How will professionals get all the training and support they need to provide high quality care, focussed on the individual? We'll be exploring all of these issues in more depth in the coming months and years and working with others to search for solutions. In the meantime, whatever your experience with terminal illness, or if it's just an issue you're concerned about, we want to hear from you. Take a look at our campaign page and let us know your thoughts.