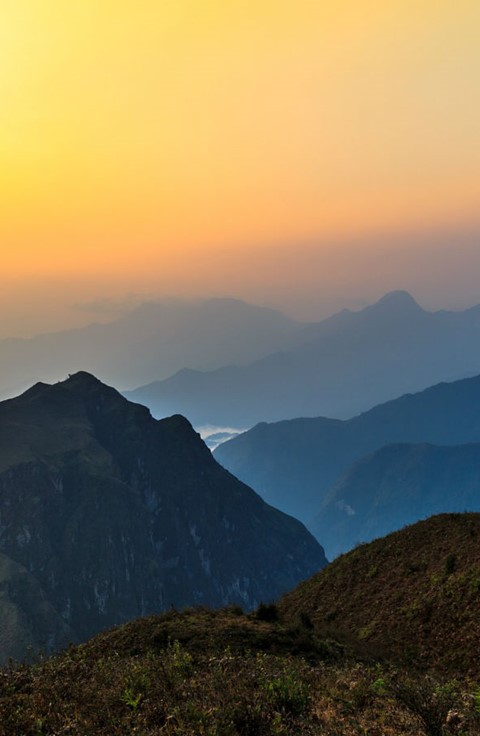 Explore the country life of the Hmong and Khmu communities, cycle through beautiful valleys and ascend mountain ridges, and visit the fantastic city of Luang Prabang. Join us for a challenge you'll never forget and help us care for more people living with a terminal illness.
Day 1
Depart UK
This is when your adventure begins, meeting the group at the airport and departing on an overnight flight to Laos.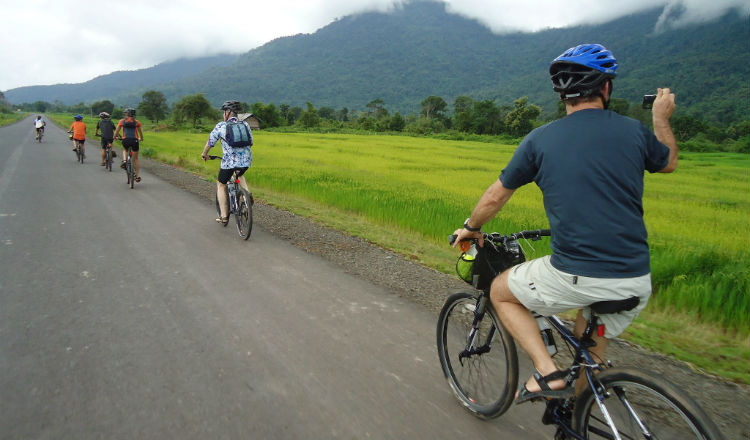 Day 2
Vientiane
On arrival into Wattay International Airport, we get a transfer to our comfortable hotel where we can relax. We have a bike fitting in the afternoon and a city tour of the That Luang Stupa, Patouxay and National Museum.
We then meet our guides and enjoy a welcome dinner against the backdrop of a great sunset.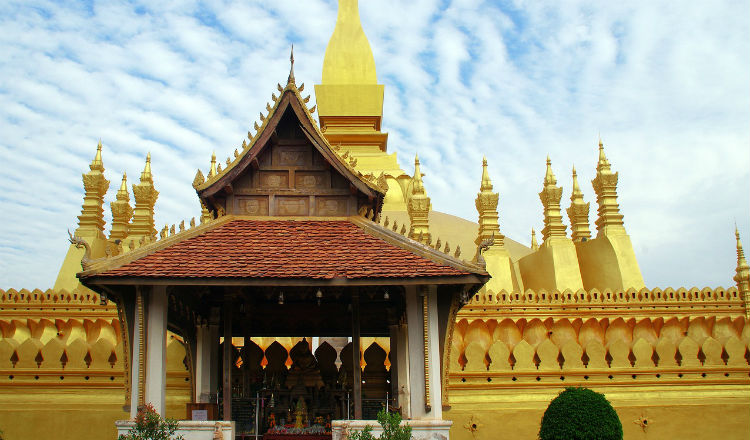 Day 3
Nam Ngum Lake
87 kilometers
After an early breakfast at our hotel, our bikes will be waiting for us to start cycling through the bustling, hectic roads of the capital to the city outskirts.
Once in the countryside, we spend the rest of the day cycling through fascinating, varied landscape on mostly flat and tarmacked roads.
We end the day continuing to our destination at the Nam Ngum lake which is the biggest reservoir in Laos. Tonight we stay in a quaint local guesthouse by the lake.
Day 4
Vang Vieng
92 kilometers
This day is one of our hardest cycling days with some challenging hills.
In the morning, the road largely follows a valley floor, surrounded by families working in their rice paddies. By the end of the day, we will be high in the mountains following a ridge with stunning peaks all around.
We arrive into Vang Vieng - known as the gate to Northern Laos - which is a busy town loved by backpackers and surrounded by great scenery.
Day 5
Phou Khoun
99 kilometers
We continue north through low rolling hills, fields, charming villages and stunning views to the west over the mountains.
After our first notable climb, there's a great descent and to the level roads along the Nam Lik River Valley and the small town of Kasi. We are almost half way at this point, ringed with hills and rice-paddies, with some karst outcrops punctuating the green. This point marks the start of our long ascent into mountainous terrain.
We ride the old Royal Road that eventually leads to the royal capital Luang Prabang, along hill-ridges with breath-taking views of mountains and jungle that stretch for miles.
Our day ends at the small market town of Phou Khoun, formerly a French outpost.
Day 6
Kiewkacham
59 kilometers
After a good breakfast, we start a shorter but demanding day through scenery of villages of thatched houses, nestled among forests of bamboo and tropical hardwoods. We may see waterfalls tumbling down the green slopes.
With these beautiful surroundings to distract us, we tackle with determination the long, strenuous winding climbs with hair-pin bends which contour the mountain ridges!
A lovely, thrilling descent follows as we freewheel into Kiewkacham, a small, friendly mountain village which provides us with a wonderful cultural experience.
Day 7
Luang Prabang
78 kilometers
For our last day of cycling, we leave the village behind for another demanding climb to the summit. But our highest ridges are behind us!
A long, sweeping downhill stretch takes us through a landscape of lush forest and limestone mountains, passing small villages.
We descend to the Nam Khan River and follow this for a while as it meanders through idyllic countryside.
Turning west, we pedal our last few kilometers towards Luang Prabang, the ancient capital of the Lao kingdom, a spectacular city and a fitting end to our challenge. A World Heritage Site since 1995, it's enclosed by rivers and mountains and feels very remote.
Studded with monasteries and temples, golden spires and teak mansions, the city is a delight to explore. We check into our hotel and relax, enjoying our surroundings.
Day 8
Luang Prabang
In the morning, there's an optional city tour to visit the world heritage site of Luang Pabrang, the former capital city of Laos, for those who are interested.
We visit the Royal Palace and the famous Buddhist temples; the Wat Xieng thong, Wat Visoun and Wat Mai.
The rest of the day is free, and in the evening we have a celebratory meal to mark the end of this incredible challenge.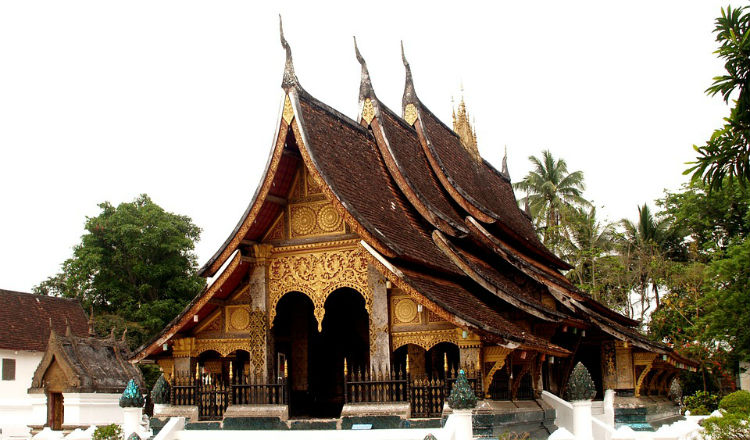 Days 9-10
Travelling home
We fly back to Vientiane and take our onwards flight to the UK. We arrive home on day 10.