The Rob Roy Challenge 2016
Information
Date

Distance

16 - 72 miles

Minimum fundraising

£350

Registration fee

£75

Minimum age

You must be 18 years old to register for this event. 16-17 year olds can participate in the walking section with appropriate parental consent.

Contact

Location

Drymen
G63 0BH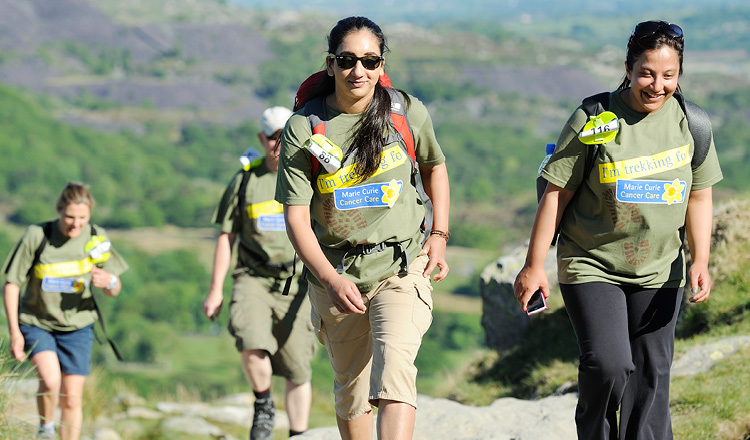 Test your limits and battle the elements along the spectacular Rob Roy Way: this thrilling challenge runs through some of Scotland's most historic and stunning countryside on foot and bike.
Cross the finish line at Kenmore and join us for an unforgettable night of food, dancing and celebration.
There are four challenge options for you to choose from:
Rob Roy Ramble
Follow in Rob Roy MacGregor's footsteps with a challenging 16 mile hike along the Rob Roy Way where you'll see the majestic views of Loch Tay. This part of the challenge doesn't involve any cycling.
MacGregor's Leap
You'll take the 16 mile hike down Rob Roy Way then take a leap into historical MacGregor Country with a rolling 15 mile cycle route through the ancient village of Fortingall. Total distance: 31 miles.
Big Red
Rob Roy was known as Big Red and this route requires bravery and stamina to match that of the infamous outlaw on the 16 mile hike that's followed up by a 35 mile cycle. Your bike will take you winding past Kenmore to Kinloch Loch Rannoch and back to Kenmore for some amazing views. Total distance: 51 miles.
Schiehallion's Shadow
A tough test of stamina and endurance, you'll be hiking 16 miles to Kenmore along Rob Roy Way and then climb your way out of the shadow of the mighty Schiehallion mountain on a 56 mile cycle route. You'll cruise past Kenmore, go on to the stunning West Lock Rannoch and return back at Kenmore. Total distance: 72 miles.
After completing your challenge you'll get free entry to the Rob Roy Festival at the Kenmore Hub where they'll be entertainment, food and fireworks. A perfect end to an amazing experience!
To find out more about this event take a look at the Rob Roy website .

The history of The Martin Currie Rob Roy Challenge
The Martin Currie Rob Roy Challenge was set up to allow runners and riders to take part in a fun and challenging event while raising much needed funds for nominated charities. Now in its eleventh year, the challenge is one of Scotland's most established and successful fundraising events. Marie Curie is one of the nominated charities for 2016 and will receive a percentage of the income raised from this event.
Calls to 0845 numbers cost no more than 7p per minute plus your phone company's access charge.