Peak District UK Trek 2018
Information
Event type

UK treks and walks

Date

Time

–

Minimum fundraising

£200

Registration fee

£30

Minimum age

14 years
Under 18s must be accompanied by an adult

Contact

Location

The Village Hall
Holywell Lane
Youlgreave
Derbyshire
DE45 1UT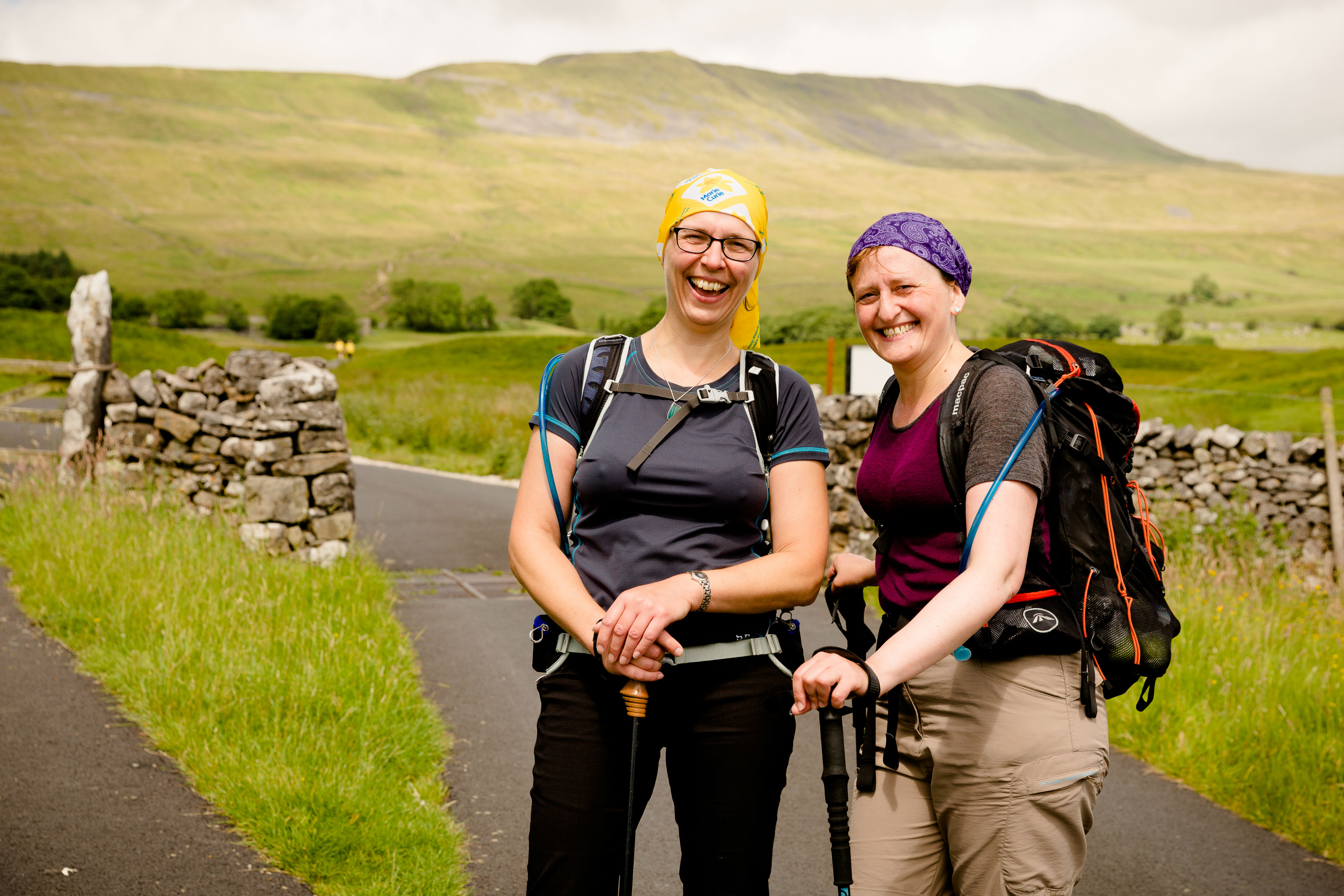 Take on our new long-distance trek in the Peak District. By doing so, you'll help us care for more people living with a terminal illness and their families.
Find yourself in the glorious setting of the Peak District National Park in the heart of England. Starting from the village of Youlgreave, you'll hike 27 miles through valleys, over fields and along river banks – passing through picturesque hamlets and villages along the way.
Is this trek for me?
This is a demanding, long-distance walk which takes approximately 10 to 12 hours to complete. A team of experienced mountain guides will be with you every step of the way, however, an understanding of map reading is advised.
You'll need a good level of fitness with prior training to take part in this challenge. Training tips will be provided.
Supporting people living with a terminal illness
In 2017 our UK treks raised over £240,000. Every trekker helps us give people living with a terminal illness the care they need. So they can make the most of their last days with those they love.
Why trek for Marie Curie?
By taking on this challenge for Marie Curie you'll help us care for more people living with a terminal illness. When you join us you'll get:
training hints and tips to get you ready for the big challenge
loads of fundraising ideas in your welcome pack
a brightly coloured Marie Curie trekking T-shirt
a finisher's medal and refreshments
professional mountain guides and check points along the route
a chance to experience some of the UKs most beautiful scenery.
Frequently asked questions
Can you tell me more about the walk?
How steep are the climbs?
This trek is considered challenging in length with several steady inclines and descents over a long distance on varied terrain.
Is there a time limit?
The amount of time the trek takes depends on the weather and your fitness level. As a rough guide the average completion time of this event is between 10-12 hours. Please note we will be operating a checkpoint system at this event. If you don't reach each checkpoint by a specified time, you'll be asked to return to the registration base, via transport provided.
Can I walk in a group?
This trek is self-led. If you wish to walk with a guide please inform the events team at event.delivery@mariecurie.org.uk before the day of the event, so we can make arrangements for you.
Are there toilet facilities?
There are no toilet facilities on the route, however, you'll pass through several villages and hamlets with toilet facilities. There are also toilets at the registration point where you will register in the morning and return to after the challenge.
Can I bring my dog with me?
We ask you not to bring your dog with you on this trek.
How old do I have to be to take part?
You must be at least 14. 14-17 year olds must be accompanied at all times by a parent/guardian.
Could weather stop the event?
Our outdoor pursuit company regularly monitors the weather along the route in advance of (and during) a trek. They'll advise us of any safety concerns. Should we be advised to cancel the event, all participants would be contacted.
Will I need to know how to use a compass and map?
This trek is marshalled by mountain guides and is along a way-marked route. However, we do give participants a map of the route and encourage them to keep checking the map and their compass as they walk.
How do I get there and register?
What time do I register on the day?
Registration will be open at the Village Hall in Youlgreave from 6am until last registrations at 7am. If you're a slower walker please make sure you register at 6am to give yourself the best chance of completing the trek.
Will I still be able to take part if I am late arriving at registration?
Registration will be open for one hour with no exceptions, so if you arrive after this time we won't be able to register you.
What's the best way to get there by public transport?
The nearest train station to Youlgreave is in Matlock, approx 6 miles drive away. Due to the early start, it wouldn't be advised to rely on public transport on the morning of the event.
Will there be somewhere to park my car?
There's parking in the sports ground in Youlgreave, a short walk from the village hall.
A Marie Curie car parking pass is enclosed and must be displayed in the windscreen of any vehicles wishing to use the sports ground as parking. The pass does not entitle you to free parking at any other location.
Please do not leave vehicles on the roads or grass verges in the village. Walkers and other visitors must safeguard private property, including all personal belongings. No responsibility can be accepted for loss or damage.
Can other walkers sign up on the day?
You'll only be able to take part on the day if you have registered in advance.
Calls to 0845 numbers cost no more than 7p per minute plus your phone company's access charge.