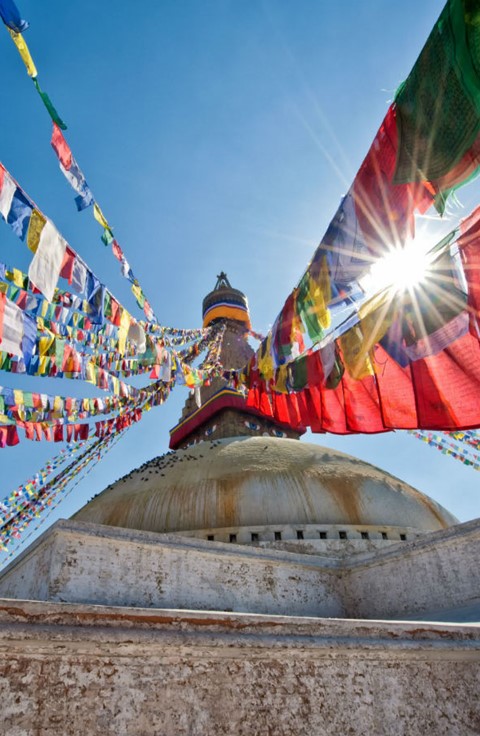 See the breathtaking snowy mountains of the Himalayas at close quarters. Starting in Sundarijal, you'll explore the foothills of this majestic mountain range on foot, camping in villages and hamlets along the way. Every step you take along the trail will make sure people with a terminal illness and their loved ones get the most from the time they have left.
Come to our information session to find out more
8 May 2018, 5.30pm
Marie Curie Hospice, Bradford
Contact: clare.wood@mariecurie.org.uk, 01274 386190
Days 1 and 2
London – Kathmandu
We arrive in Kathmandu mid-afternoon and head straight to the Summit Hotel. The hotel is situated on a hillside and there are wonderful views from the terrace looking across the city and to the Himalayas in the distance.
Day 3
Kathmandu – Sundarijal – Chisopani
6 hours trekking
We make an early start from Kathmandu to the starting point of our trek at Sundarijal. From here the trail climbs steeply up to the ridge line bordering the northern side of the Kathmandu valley. Crossing the ridge via a small pass at Bunlang, we drop down to the small village of Chisopani where we camp at 2215m.
Day 4
Chisopani – Gul Bhanjang
6-7 hours trekking
The day starts with a steep descent to the village of Pati Bhanjang where we stop for a short rest, before another steep climb up through the village of Chipling where we break for lunch. In the afternoon our ascent continues until we reach the shoulder of Jogin Danda. The trail levels off here, and we traverse through rhododendron and mixed forest until a gradual descent to the camp site at Gul Bhanjang at 2130m.
Day 5
Gul Bhanjang – Ichok
7 hours trekking
Leaving the village of Gul Bhanjyang, after a steep but fairly short climb we arrive at an Alpine-like meadow with excellent views of Jugal Himal to the north. From here it is a short distance to Kutumsang, where we stop for lunch. The trail now makes a big loop under the slopes of Hille danda, passing through a mix of forest and farm land. As evening falls we camp outside the small hamlet of Ichok, at 2200m.
Day 6
Ichok – Tarkeghyang
7 hours trekking
This morning's trek starts with a four hour descent all the way down to the Melamchi river. After lunch it is a three hour steep walk up to the large Sherpa village of Tarkeghyang. The climb will be broken by visiting the impressive Gompa (temple) at Nakotegoan. Tarkeghyang at 2,740m is the largest of the villages in Helambu and where we will be camping for the night.
Days 7 and 8
Tarkeghyang – Thimbu – Kathmandu
3-4 hours trekking
This morning we start by heading south. As we leave the hills behind us, the character of the landscape and the people changes back to that of the lower foothills as we leave the hills behind us. Passing through several Bahun and Chettri villages we make a final descent to the end trek point at Thimbu. Here we will where we meet our vehicles and start our transfer back to Kathmandu for our celebration dinner. We leave for home the following day.
Return flights

Local transfers

Accommodation

Tour leader

Medic

All meals
Distance

Around 12-18 kilometres per day

Minimum fundraising

£3,450 – we'll help you with your fundraising every step of the way

Minimum age

You must be 18 years or older to register for this event

Fitness

To take on this challenge you'll need to be fit and do some training.
How the money you raise helps
£180 pays for a Marie Curie Nurse to look after someone with a terminal illness overnight in their own home
£350 pays for five people to attend day therapy at a Marie Curie Hospice. They'll have access to emotional support and many different activities.
£400 pays for someone to stay in a Marie Curie Hospice for 24 hours, so they can recieve the care they need.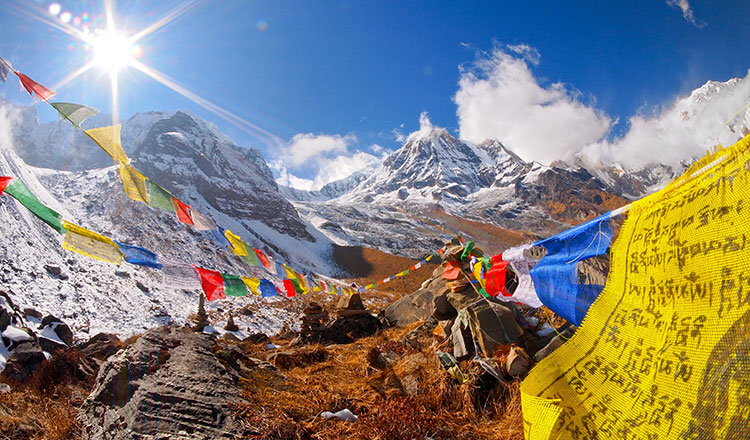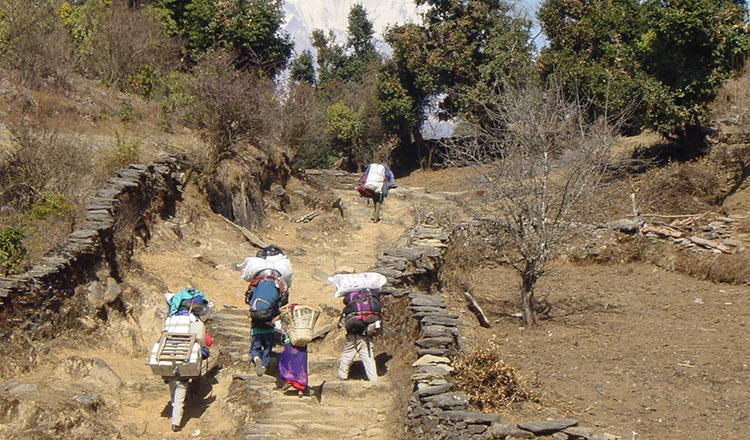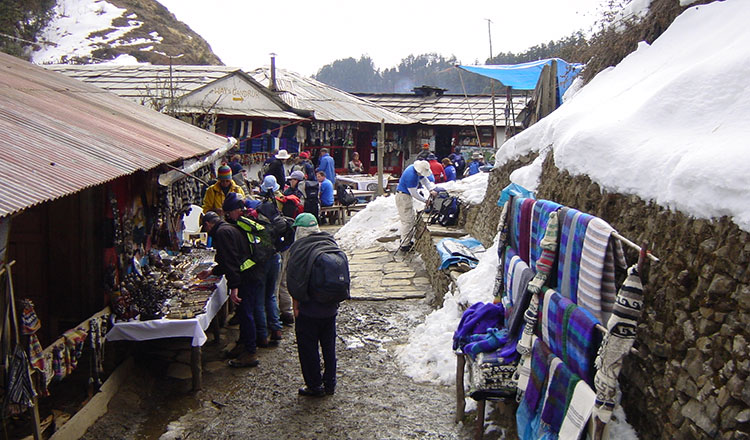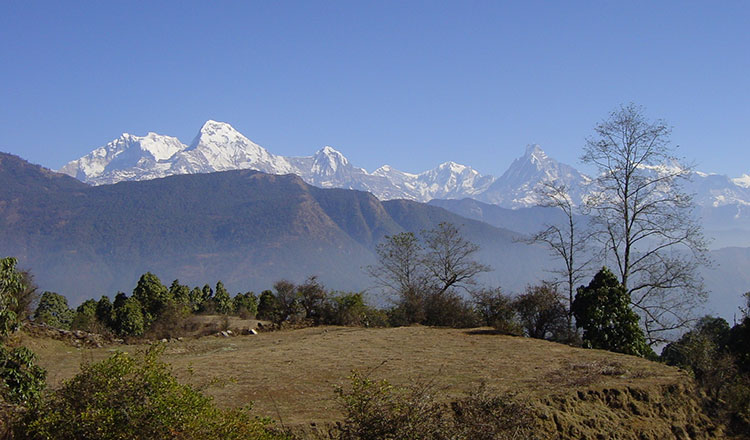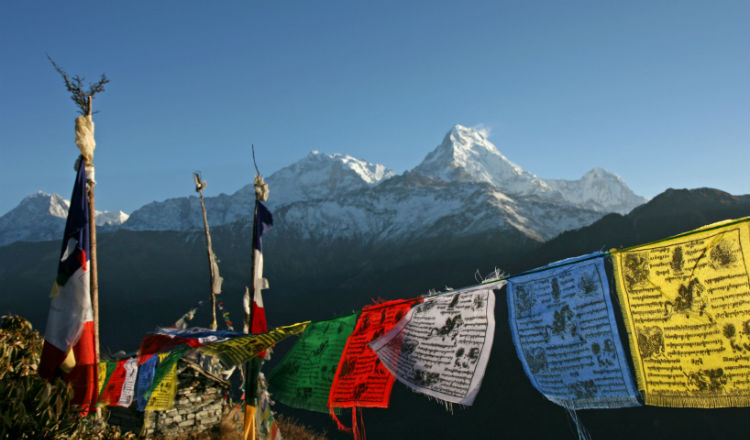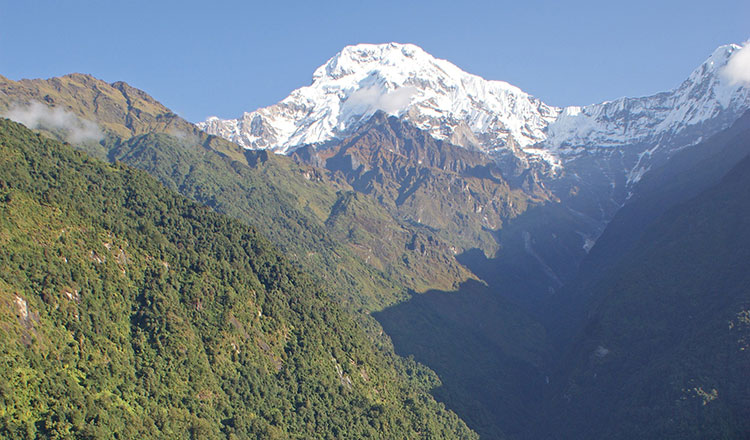 Register for the Nepal for Bradford trek
How many people do you know who've been to remote Nepal and seen prayer flags fluttering in the Himalayas? Sign up for the challenge today to help us provide care and support for people living with a terminal illness.
Register now
Who can take part?

Anyone over the age of 18 who is looking for a challenge is able to take part. The majority will be on their own, but some will go with friends, partners or relatives. This event will be tough and exhilarating, but it will be fantastically rewarding and is suitable for anyone with a bit of grit, determination and willingness to work as part of a team.

How fit do I need to be?

This trek is challenging. All our trekking challenges are designed to suit people who are fit and have trained to take part – the fitter you are the more you will enjoy the adventure. We walk approximately 12-18 kilometres (5-7 hours) per day.

Will I need specialist kit?

We will send you a recommended packing list in your welcome pack which will detail any specialist equipment you may need.

What's not included?

- Registration fee
- Travel insurance
- Recommended vaccinations
- Tips and gratuities
- Visa
- Personal spending money

What will we eat and drink?

All the water on the trek will be boiled and safe to drink. Breakfast will consist of cereals, local breads and eggs. A typical lunch will include salads, cold meats, eggs, rice, bread and cheese with fruit and biscuits. In the evening there will be a hot meal, normally three courses, comprising soup, main meal and dessert. Please let us know in advance of any special dietary requirements and feel free to bring any of your favourite snacks.

What about vaccinations?

As a guide, Typhoid and Hepatitis A vaccinations are advisable. Tetanus and Polio vaccinations should be up to date. Anti-Malaria protection is also advisable if you are planning on staying on and travelling to low-land Nepal. This is a guideline only; please do seek professional medical advice from your GP or local travel clinic.

How will I be supported?

Beforehand: You will be sent a fundraising pack with great tips on how to meet your sponsorship target. We will be in touch regularly and will organise a briefing day where you'll meet other trekkers and hear more about the challenge.

During the trip: Your group will be accompanied by a qualified medic and trek leader, as well as a Marie Curie representative. Local guides will escort the group along the route. Your luggage will be transported by vehicle to each night's accommodation.

Can I cover the cost of the trip myself?

We ask you to raise a minimum of £3,450. A minimum of £2,399* will go directly to Marie Curie, as well as anything you raise over the minimum sponsorship. If you would like to pay for the trip yourself please contact us on 0800 716 146 for further information.

*Based on minimum participant numbers.

What will the weather be like?

The weather should be dry and bright in January. Temperatures might reach 25-30°C in the middle of the day and drop to -10°C at night. Mountain weather can change without warning so it's best to be prepared.

Passports and visas

Participants should have at least six months' validity on their passports from the date of return to the UK. Everyone travelling from the UK will require a tourist visa. We will send further details nearer the time.

Can I extend my stay?

Anyone wanting to stay on after the trek can arrange to do so through Ultimate Travel at an additional cost and subject to availability. Please note that you may need to buy a separate visa if you are extending your trip.

How can I help limit the environmental impact of this trek?

Marie Curie is committed to responsible tourism. Our tour operator, The Ultimate Travel Company, employs local staff and suppliers, creates minimal environmental impact and makes a positive contribution to conservation in Nepal.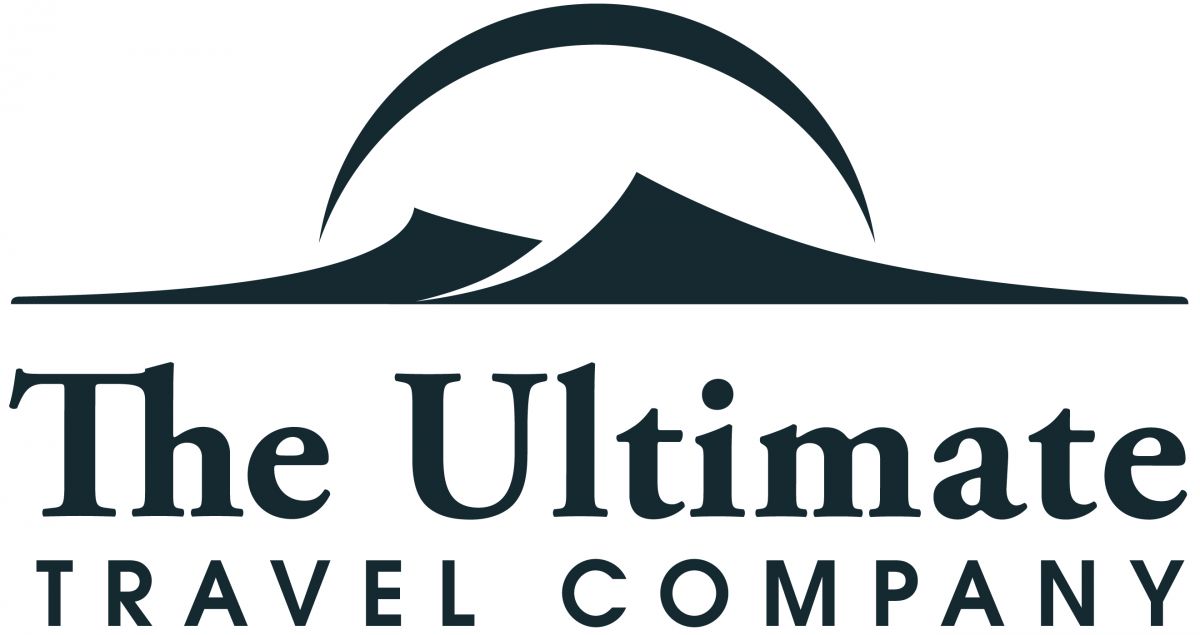 The Ultimate Travel Company
This challenge is organised through the Ultimate Travel Company. The company was established with the aim of creating tailor-made, luxury holidays and unrivalled escorted tours.