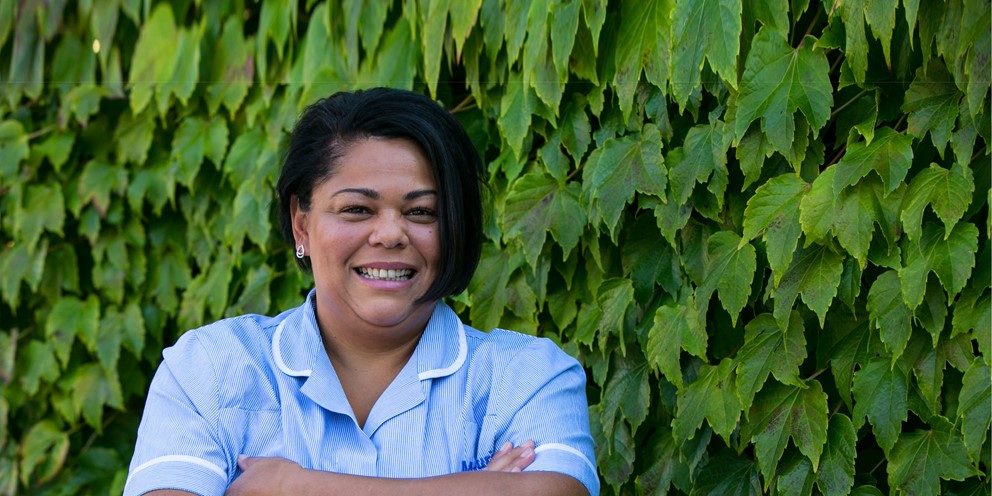 24 October – 2 November 2019
Take in breath-taking lake, valley and mountains views. Pass though forests and jungles. The Vietnam trek will take you on a remarkable journey. Every step you take along the trail will make sure people with a terminal illness and their loved ones get the most from the time they have left.
Come to one of our information sessions to find out more
South East Wales: 20 March 2018, 6.30pm
Marie Curie Hospice, Cardiff and the Vale
Contact: hannah.leckie@mariecurie.org.uk, 02920 426068
West Wales: 26 April 2018, 6pm.
Marie Curie Fundraising Office, Unit 2 Llys Aur, Llanelli Gate

Contact: chris.roberts@mariecurie.org.uk, 01554 759071
North Wales: 18 April 2018,6pm.
Marie Curie Fundraising Office, Morfa Clywd Business Centre, Unit W10

Contact: laura.ellis-bartlett@mariecurie.org.uk, 01745 352910
Days 1-2
London – Hanoi
Travel to Vietnam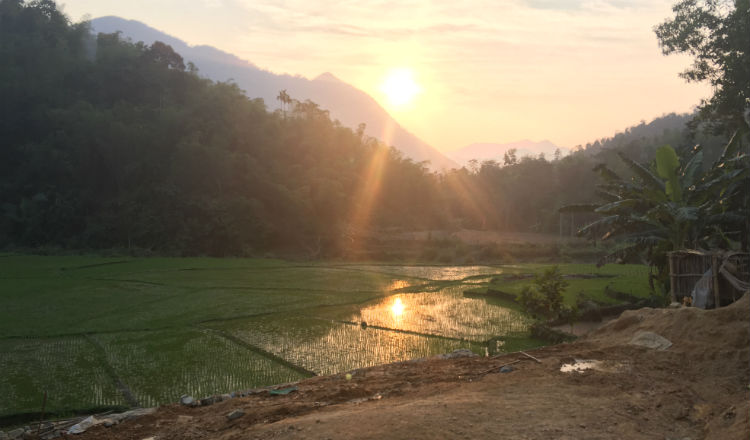 On day one we depart London for Hanoi.
We'll arrive in Hanoi on day 2. We'll meet our local guides and transfer to our hotel in Hoa Binh. In the evening, we'll have dinner and hear more about the exciting challenge ahead.
Day 3
Hoa Binh – Na Bai
7-8 hours trekking
This morning we take a short coach ride to the manmade lake of Hoa Binh. This tranquil lake is surrounded by stunning scenery of mountains and jungle.
Here we begin our journey with a gentle uphill hike that flattens out as we come to a river and small village.
We continue uphill to the top of the ridge at Na Bai where we arrive at a Muong hill tribe village.
We'll sleep here in a large, one-roomed house.
Day 4
Na Bai – Hang Kia
7-8 hours trekking
We walk out of the Muong village by taking a steep stony path uphill, followed by a short descent to the road. We follow the road then turn off to cross fields and forest.
After lunch in the village we continue our trek up a steep trail though forest and valleys into remote Vietnam. Here the forest becomes jungle and more challenging. After a sharp descent we reach a long valley where the terrain underfoot becomes easier.
We'll arrive in the late afternoon at the village of Hang Kia – composed mainly of wooden houses and surrounded by plum and peach trees.
Day 5
Hang Kia – Cun Pheo
7-8 hours trekking
The day's trekking is mainly downhill, along a ridge which looks down into the valley we walked along yesterday.
The trail drops down the other side of the ridge and into a south-facing fertile valley, covered with bamboo forests and fields of maize and yucca. The views here are stunning.
We'll walk along the side of the mountain for a couple of hours before descending to the village of Him Pen where we stop for lunch. From there the trail continues downhill for most of the day until we arrive at our overnight village, Cun Pheo.
Day 6
Cun Pheo – Van Mai
7-8 hours trekking
The path out of the village joins a wide, flat track, passing western-influenced houses and buildings different to the ones we have seen so far. After an hour we turn off the track and head into the forest along an undulating trail.
In late morning we drop down into a valley, cross a river and arrive at the village of Sam Khoe for lunch.
This afternoon's hike is one of the most beautiful sections of the challenge.
The trail passes along a small valley bordered by rice fields and flanked by limestone mountains, until we reach our overnight village of Van Mai.
Days 7-10
Van Mai – Ban Lac – Hanoi – London
4 hours trekking, free day and travel to UK
The morning on day 7 starts with a wide, easy track followed by a narrow trail alongside the rice fields. After a few hours we come to the village of Ban Lac and the end of our trek! After lunch and a bit of shopping in the village we transfer by coach to Hanoi to celebrate together.
On day 8 we will explore Hanoi either independently or as an optional city tour. Hanoi is smaller, quieter and greener than Ho Chi Minh City, despite being the capital city of Vietnam. It has graceful colonial French architecture, amid a landscape of lakes, shaded boulevards and public parks.
On day 9 we transfer to the airport for our overnight flight back to the UK, arriving the following day.
Return flights

Local transfers

Accommodation

Tour leader

Medic

All meals
Date

24 October – 2 November 2019

Deadline for registrations

8 August 2019. You must register by this date and registrations may close earlier if we run out of places

Minimum fundraising

£3,500 – we'll help you with your fundraising every step of the way

Minimum age

You must be 18 years or older to register for this event
How the money you raise helps
£180 pays for someone with a terminal illness to attend the day therapy unit at the hospice.
£400 pays for someone to stay in a Marie Curie Hospice for 24 hours, so that they can receive the hands-on care they need in their final days.
£1,250 pays for a portable oxygen system that will relieve distressing symptoms, so a person doesn't have to be confined to bed.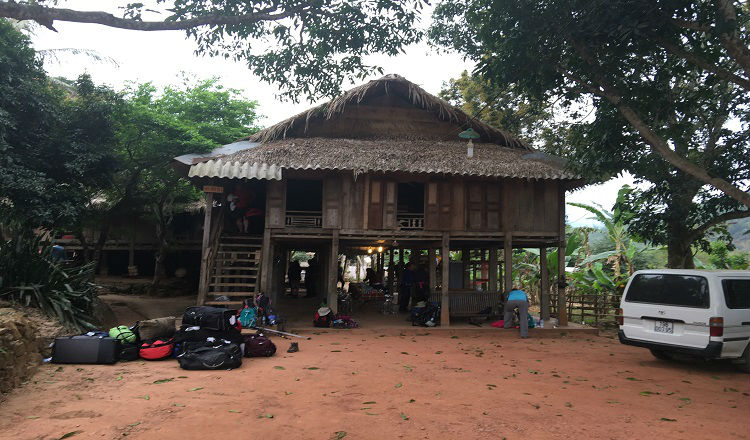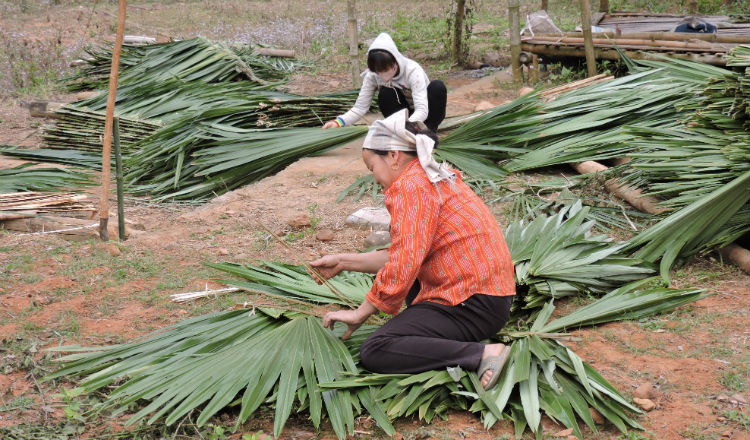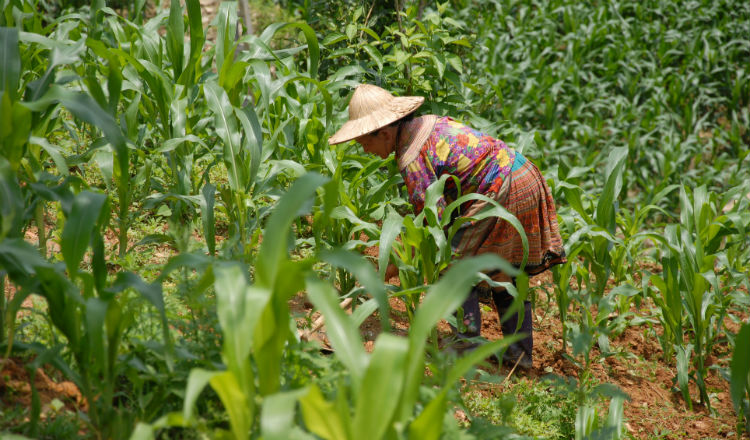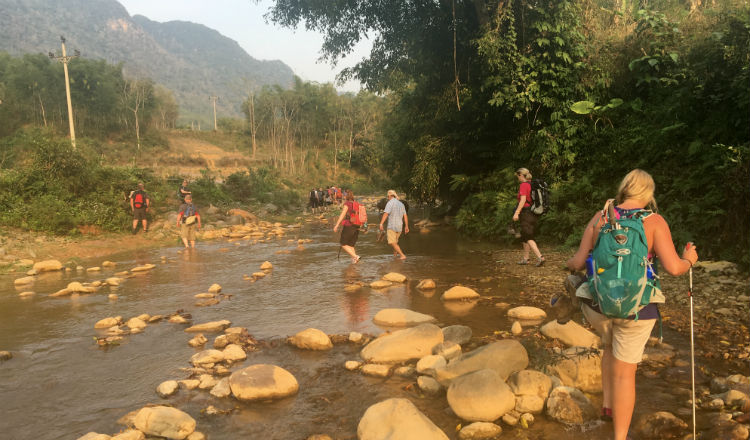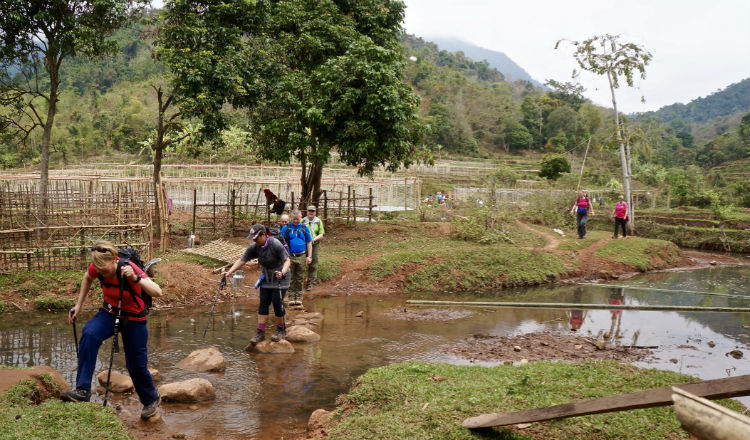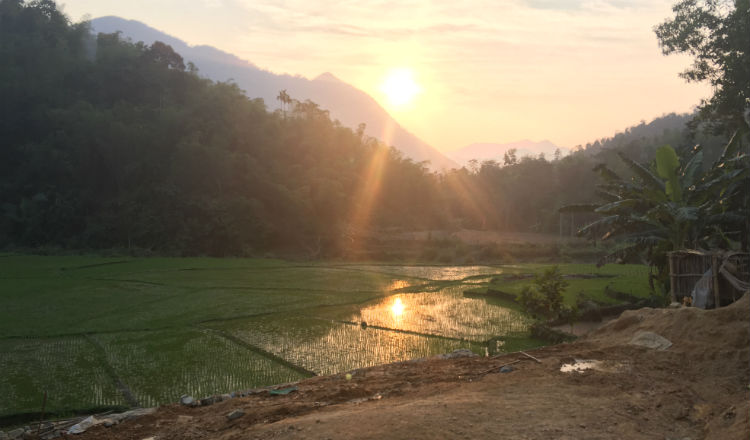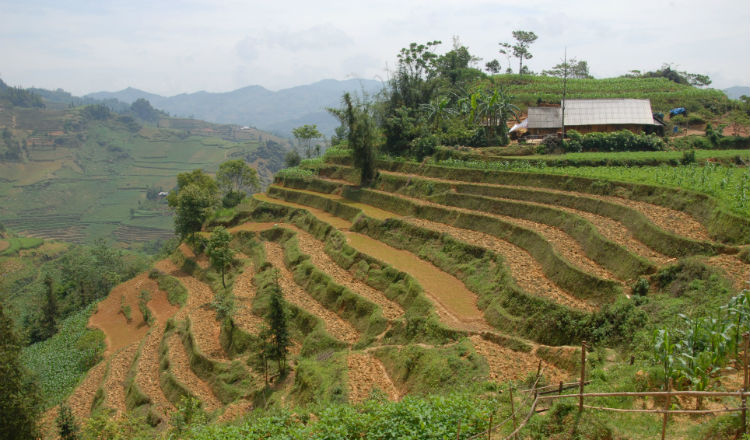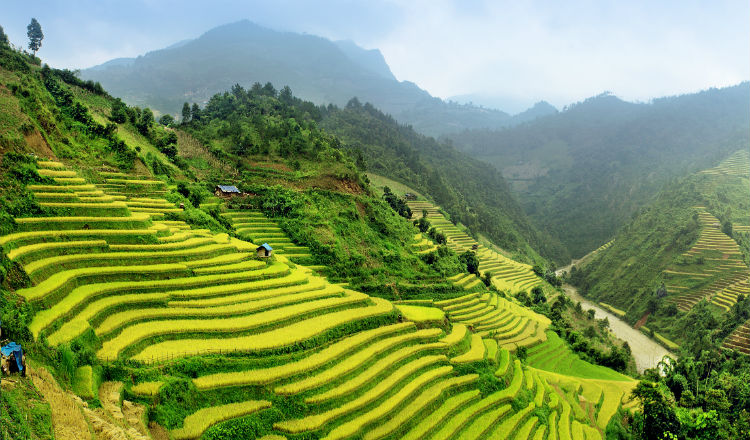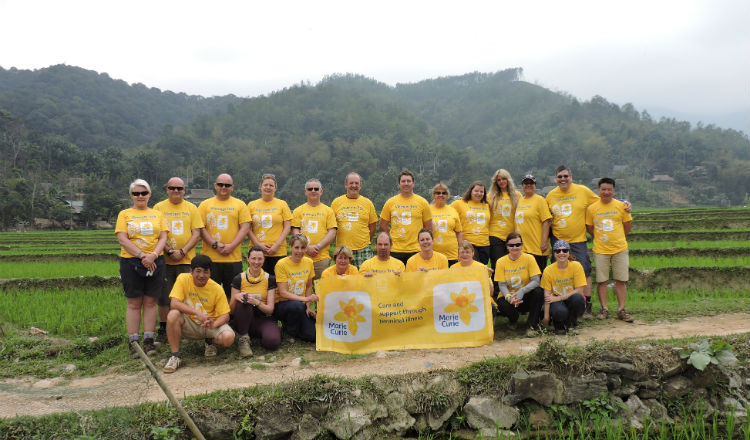 Vietnam trekkers are raising money for Marie Curie in Wales
Every Vietnam trekker makes a huge difference. Money raised by the trek will help Marie Curie Hospice care for people living with a terminal illness.
Register now
Frequently asked questions
Who can take part?

Anyone over the age of 18 who is looking for a challenge is able to take part. The group size will be around 25-35, and will include people of all ages and from all backgrounds. The majority will be on their own, but some will go with friends, partners or relatives.

How fit do I need to be?

This is a tough and exhilarating challenge and you will need to train hard to succeed. All our challenges are designed to suit people who are fit and have trained to take part – the fitter you are, the more you will enjoy the adventure.

Will I need specialist kit?

We will send you a recommended packing list in your welcome pack which will tell you about any specialist equipment you may need.

What's not included?

- Registration fee

- Recommended vaccinations

- Tips and gratuities

- Personal spending money

What will we eat and drink?

Bottled water is provided throughout the trip. All meals are provided on the challenge and will include lots of carbohydrates such as pasta and potatoes, as well as cereals, bread, fresh fruit, vegetables, eggs and some meat. There will be vegetarian options for every meal. Feel free to bring a few of your favourite snacks too. Please let us know in advance about any special dietary requirements.

What about vaccinations?

Typhoid and hepatitis A vaccinations are advisable, and tetanus and polio vaccinations should be up to date. This is a guideline only; please do seek professional medical advice from your GP or local travel clinic.

How will I be supported?

Beforehand: You will be sent a fundraising pack with great tips on how to meet your fundraising target. We will be in touch regularly and will organise a briefing day where you'll meet other participants and hear more about the challenge.

During the trip: Your group will be accompanied by a qualified medic and trek leader, as well as a Marie Curie representative. Local guides will escort the group along the route. Your luggage will be transported by vehicle to each night's accommodation.

Can I cover the cost of the trip myself?

We ask you to raise a minimum of £3,500. After tour operating costs, a minimum of £2,285* will go directly to Marie Curie, as well as anything you raise over the minimum sponsorship. If you would like to pay for the tour operating costs yourself, please contact us on 0800 716 146 for more information.

What will the weather be like?

Despite the humidity, October is one of the best months to trek in Vietnam. You can expect the weather to be sunny with average temperatures around 20°C. However, we recommend you come prepared for all weather conditions, as there is a possibility of rain.

What is the accommodation like?

A mixture of hotels and traditional wooden houses on stilts.

Passports and visas

Participants should have at least six months' validity on their passports from the date of return to the UK. British passport holders are not currently required to apply for a tourist visa to enter Vietnam. However, the Vietnamese government does sometimes change this, so if a visa is required, we will send further details of how to do this nearer the time.

Can I extend my stay?

Anyone wanting to stay on after the trek can arrange to do so by contacting Classic Tours. Extension of your stay is subject to additional costs and dependent on availability.

How can I help limit the environmental impact of this trek?

Marie Curie is committed to responsible tourism. This challenge is organised by our tour operator, Classic Tours, which will provide guidelines on responsible tourism. They offer a carbon offset scheme for anyone who wishes to offset the carbon footprint of their flights.