American Smoky Mountains Trek for Marie Curie in Northern Ireland 2017
Information
Event type

Overseas, Hospices

Date

–


Minimum fundraising

£3800

Registration fee

£250

Minimum age

You must be 18 years old to register for this event.

Contact

Location

Smoky Mountains, USA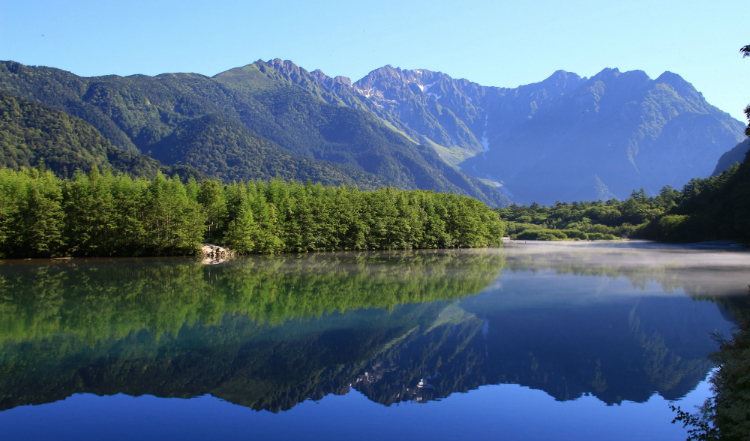 Take on the Smoky Mountains Trek for Marie Curie in Northern Ireland and support people with terminal illnesses and their families.
This is a seven day trip with four days of trekking, during which you'll explore the Great Smoky Mountains, the former homeland of the Cherokee tribe and a UNESCO world heritage site.
You'll trek part of this famous trail that crosses 14 states, and you may even catch a glimpse of the mysterious creature 'Big Foot' on the way!
Sorry, online registration is no longer available for this event. If you are still interested in trekking for Marie Curie, take a look at our Burma Trek in May 2018 or our Great Wall of China Trek in October 2018.
For more information, please contact us on events@mariecurie.org.uk or call us on 0845 052 4184.
Why trek with Marie Curie?
By taking on this once in a lifetime challenge for Marie Curie you will help us care for more people living with a terminal illness. When you join us you will benefit from:
Training guides, hints and tips to get you ready for the big challenge
Lots of fundraising ideas in your welcome pack. If you're keen to get started with your fundraising right away, check out some of these ideas.
Access to a local community fundraiser who will advise you and help you smash your target
Two Marie Curie representatives who will trek the entire journey, join you on a training day and organise a post-trek reunion
A brightly coloured Marie Curie Overseas T-Shirt
Access to a Facebook Group just for your trek, so you can chat with your fellow trekkers beforehand
A 15% discount at Cotswold Outdoors
The Ultimate Travel Company
This challenge is organised through the Ultimate Travel Company. Ultimate Travel have over 16 years running pioneering charity challenges including Kilimanjaro and the Inca Trail. They use the best ground agents, the most experienced trek staff and doctors to ensure you have a safe and memorable challenge.
Itinerary
Itinerary
Day 1
UK to Knoxville, Tennessee
Day flight to Knoxville, Tennessee and overnight stay in hotel.
Day 2
Cosby campground – 10 miles
Transfer to the Great Smoky Mountains National Park. It's a stunning, but tough first day as we hike up Low Gap Trail to join the legendary Appalachian Trail. We'll hike to the 1930s-era Mount Cammerer fire tower and up to Davenport Gap, the terminus of the Appalachian Trail in the Smokies.
Day 3
Porters Creek Trail – 8 miles
After breakfast, we will take a short transfer to the quiet Greenbrier section of the park. We will trek by a pristine, clear stream surrounded by beautiful forest. We will get to learn about the rich Southern Appalachian and Cherokee history, and end the day at a beautiful backcountry campsite.
Day 4
The Appalachian Trek – 8 miles
Today we make our way into the heart of the park for a beautiful trek on the famous Appalachian Trail. We will trek through boreal forest and explore the classic features of Charlies Bunion, gazing down into the valley we explored yesterday. As we trek, we will have the opportunity to learn about the history of the trail and the amazing legends who have hiked all 2,200 miles. We will finish the day in downtown Gatlinburg with a true Southern BBQ and a visit to a moonshine museum.
Day 5
Ramsey Cascades – 8 miles
Today we will spend the day hiking and exploring Ramsey Cascades, a beautiful waterfall located in a gorgeous section of old woodland. We will have the option to head on a trail upwards to explore a huge old moonshine cave. The afternoon will be spent exploring other iconic Smokies trails before we finish our epic Rockies challenge. Late afternoon we transfer back to Knoxville for a traditional celebration dinner and overnight stay in hotel.
Day 6
Departure
Free morning before overnight flight back to the UK.
Day 7
Arrive home
The itinerary is subject to change
Frequently asked questions
Do I need to sign up online?
Signing up online is quick and easy to do and it saves us vital money to put towards supporting people living with a terminal illness. If you are not able to sign up right now and would like a paper form, please call us on 0800 716 146 or why not save this page to your favourites so you can sign up online later?
Who can take part?
You must be 18 years old or over to take part. The group size will be around 30-40, including people of all ages and from all backgrounds. Most will be on their own, but some will go with friends, partners or relatives.
How fit do I have to be?
This is a very strenuous challenge and you will need to train hard to succeed. All our challenges are designed to suit people who are fit and have trained to take part – the fitter you are, the more you will enjoy the adventure.
Will I need specialist kit?
We will send you a recommended packing list in your welcome pack which will detail any specialist equipment you may need.
What is not included in the package?
Registration fee
Recommended vaccinations
Tips and gratuities
Travel insurance
Personal spending money
ESTA
What food and drink will there be?
Clean water is provided throughout the trip.
All meals are provided on the challenge and will include lots of carbohydrates such as pasta and potatoes, along with cereals, bread, fresh fruit, vegetables and eggs, plus some meat. There will be vegetarian options at every meal. Feel free to bring a few of your favourite snacks too. Please let us know in advance about any special dietary requirements.
What about vaccinations?
Typhoid and hepatitis A vaccinations are advisable, and tetanus and polio vaccinations should be up to date. We recommend you seek professional medical advice from your GP to ensure your vaccinations are up to date.
How will I be supported?
Beforehand: You will be sent a fundraising pack with great tips on how to meet your sponsorship target. We will be in touch regularly and will organise a briefing day where you'll meet other participants and hear more about the challenge.
During the trip: Your group will be accompanied by a qualified medic and trek leader, as well as a Marie Curie representative. Local guides will escort the group along the route. Your luggage is transported by vehicle to each night's accommodation.
Can I cover the cost of the trip myself?
We ask you to raise a minimum of £3,800. After tour operating costs, a minimum of £1,855* will go directly to Marie Curie, as well as anything you raise over the minimum sponsorship. if you would like to pay for the tour operating costs yourself, please contact us on 0800 716 146 for further information.
Passports and visas
Participant's passports must be valid for the proposed duration of their stay. Your passport must be a current E-passport with a chip (all passports issued after Oct 2006 are E-passport). Although British passport holders do not need a visa to travel to the US, from January 2009 it became compulsory for all British passport holders to register themselves online before departure to the United States. The Electronic System for Travel Authorization (ESTA) is valid for up to 2 years, and for multiple visits to the United States. It costs approx. $14 to obtain the ESTA online .
All other nationalities should check with their relevant embassy.
Can I extend my stay?
Anyone wanting to stay on after the trek can arrange to do so through The Ultimate Travel Company at a cost and subject to availability.
How can I help limit the environmental impact of travelling abroad for this trek?
Marie Curie is committed to responsible tourism. This challenge is organised by our tour operator, The Ultimate Travel Company, which will provide guidelines on responsible tourism. They offer a carbon offset scheme for anyone who wishes to offset their flights.
What are the deadlines for my sponsorship money?
We require the 80% minimum of £3,040 by 2 July 2017. The remainder of the sponsorship is due 4 weeks after you return from the event.
Further Questions
If you have any further questions please call the events team on 0800 716 146 or email events@mariecurie.org.uk.
Calls to 0845 numbers cost no more than 7p per minute plus your phone company's access charge.