Belfast Marathon 2018 FAQs
Have a burning question about your upcoming event? These FAQs should cover everything you need to know. If there's something we haven't answered please feel free to get in touch ― at team@mariecurie.org.uk or on 0845 052 4184.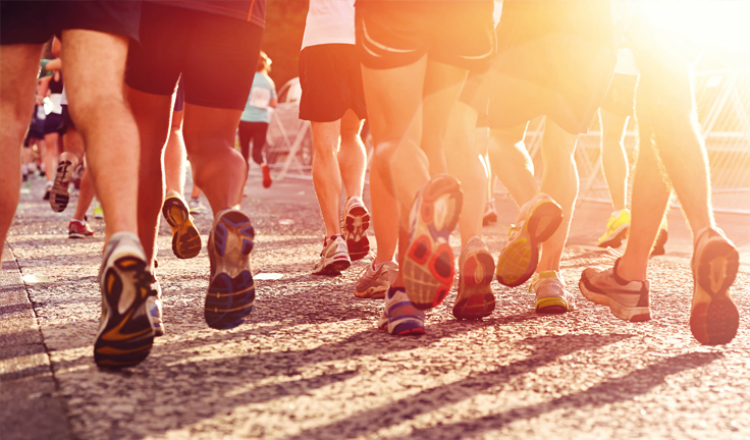 Event date
This marathon is being run on 7 May 2018.
What if I become injured or need to cancel my place?
Please contact our supporter relations team at team@mariecurie.org.uk or on 0845 052 4184.
When will I receive my official race day information and race number?
Race packs will be posted out at least two weeks prior to race day.
When does the race start?
(Please note these are 2017 times, 2018 times will be updated in due course and on the event organisers website)
The race starts at 9.00am at Belfast City Hall.
Where do I finish the race?
You will finish the race at Ormeau Park.
Will there be toilets and drinks stations?
The race organisers provide a series of water stations approximately every one and a half to two miles around the marathon course as well as four energy drink stations (PowerAde), two High 5 Energy Gel Stations and a Nutrition Station (Orange Quarters). You can see details of how these stations are distributed here.
Toilets are provided at the marathon start, relay changeover points and finish area. There are also toilets available at the following points; Antrim Road, Duncrue Street, Corporation Street and Ormeau Tow Path.
What will I receive as part of Team Marie Curie?
As part of the team you'll receive:
access to our Running Zone with training plans, tips and advice
regular e-newsletters with fundraising support and advice to help you smash your target
on-the-day support from our dedicated events team
a Marie Curie running vest or t-shirt if you prefer
on-hand support from our fundraising team
iron on letters so we can cheer you on personally
Where will Marie Curie be on the day?
We'll have dedicated cheer points so we can support you as you take on the challenge of this incredible event. We'll also have a marquee in the charity village which you can come along to after the race. More information about our cheer points and the charity village will be sent to you closer to the event.
What if I need to update my personal details?
You can contact info@belfastcitymarathon.org or call 028 9060 5933.
What's the age limit?
PLease check the race organiers website for details.
What should I do about travel and accommodation?
The best place to find information on transport and accommodation is on the Belfast Marathon website.
If I still have more questions, where can I go?
For answers to any further questions, visit the FAQ page or contact the event organisers by emailing info@belfastcitymarathon.org or call 028 9060 5933.