Brighton Marathon 2017 FAQs
Have a burning question about your upcoming event? These FAQs should cover everything you need to know. If there's something we haven't answered please feel free to get in touch ― at team@mariecurie.org.uk or on 0845 052 4184.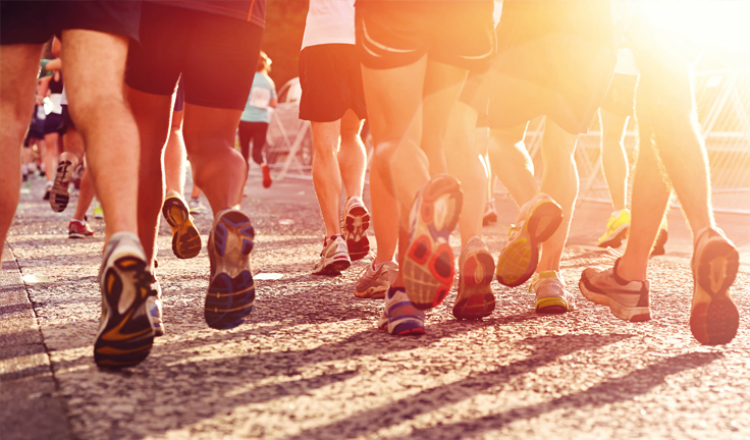 Event date
This marathon is being run on 9 April 2017.
What if I become injured or need to cancel my place?
If you have a Marie Curie Charity place, please contact our supporter relations team at team@mariecurie.org.uk or on 0845 052 4184.
If you have your own place straight from the event organisers, please visit the deferrals page of the Brighton Marathon website for full information.
When will I receive my official race day information and race number?
Please note no packs will be posted out. Race packs for all entrants and charity entrants MUST be collected at the Brighton Marathon Exhibition between Friday 15 April and Saturday 16 April.
Opening times are:
Friday 7 April 2017, 11am — 7pm
Saturday 8 April 2017, 10am — 6pm
What's in my pack?
Event number ― must be displayed on your front during the event
Timing chip for your trainers
Bag for the baggage drop
Stickers for your bag
When does the race start?
The race starts at 9.15am in Preston Park. Please arrive at least an hour early to allow yourself time to find baggage trucks, charity tents and use the toilet facilities ahead of the race starting.
Is there somewhere I can leave my belongings?
Yes, there will be baggage trucks at Preston Park open from 7am that will take your belongings to the finish line where you can collect them.
Please make sure you have attached your baggage sticker to your kit bag (which you will collect at the exhibition). Belongings are placed within the corresponding baggage truck to your race number. Please note you'll be placing these bags on the trucks at your own risk and we ask that you refrain from bringing excessive amounts of cash or valuables to the race.
You must not place anything more than your provided kit bag on the baggage trucks. Participants will be allowed one bag only. If you attempt to place more than one bag within the baggage trucks (or a bag that is not an official event kit bag), this will be refused.
Where do I finish the race?
The finish line is situated along the seafront. All finishers will feed into the Beach Village. For maps and further details please refer to the event website .
What will I receive as part of Team Marie Curie?
As part of the team you'll receive:
Running Zone with training plans, tips and advice
Regular e-newsletters with fundraising support and advice to help you smash your target
On-the-day support from our dedicated events team
A Marie Curie running vest
On-hand support from our fundraising team
Hero's welcome, massage and refreshments waiting for you in the charity village
What if I need to update my personal details?
If you need to update your personal details including your address, email us at team@mariecurie.org.uk and office@brightonmarathon.co.uk, one of the team will update your registration.
What should I do about travel and accommodation?
Make sure you check out the travel pages of the Brighton Marathon website for more information on getting to the event and road closures. Brighton has a wealth of hotels and B&Bs. We suggest that once you've entered, you book early to avoid disappointment. Please see the accommodation pages of the Brighton Marathon website for ideas on where to stay.
If I still have more questions, where can I go?
For answers to any further questions, visit the event organiser's contact page .