Edinburgh Marathon Festival 2017 FAQs
Have a burning question about your upcoming event? This article should cover everything you need to know. If there is something we haven't answered please feel free to get in touch - team@mariecurie.org.uk or on 0845 052 4184.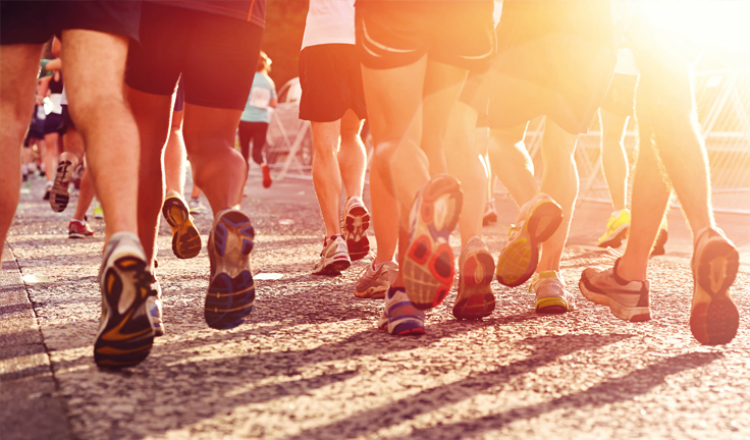 Event date
This event is being run between 27 and 28 May 2017.
What if I become injured or need to cancel my place?
Please contact our supporter relations team at team@mariecurie.org.uk or on 0845 052 4184.
When will I receive my official race day information and race number?
If you've registered with a UK or European address you'll have your race numbers posted out to you in May 2017.
What's in my pack?
Event number ― must be displayed on your front during the event
Timing chip for your trainers
Bag for the baggage drop
Stickers for your bag
When does the race start?
(Please note these are 2016 times, 2017 times will be updated in due course)
Edinburgh Marathon ― 9.50am at London Road and 10.00am at Regent Road, Edinburgh
Edinburgh Half Marathon ― 8.00am at London Road and 8.05am at Regent Road, Edinburgh
Edinburgh Hairy Haggis Team Relay ― 10.00am at Regent Road, Edinburgh
Edinburgh 10k ― 9.00am
Edinburgh 5k ― 11.00am
Where do I finish the race?
There are different routes and finishing areas for each event. See the official Edinburgh Marathon Festival website for details.
What will I receive as part of Team Marie Curie?
As part of the team you'll receive:
Running Zone with training plans, tips and advice
Regular e-newsletters with fundraising support and advice to help you smash your target
On-the-day support from our dedicated events team
A Marie Curie running vest
On-hand support from our fundraising team
Hero's welcome, massage and refreshments waiting for you in the charity village
Where will Marie Curie be on the day?
We'll have dedicated cheer points so we can support you as you take on the challenge of this incredible event. We'll also have a marquee in the charity village which you can come along to after the race. More information about our cheer points and the charity village will be sent to you closer to the event.
What if I need to update my personal details?
If your surname has changed, please contact us the event organisers and they can update this for you. You can update your address details and your predicted finish time up until March 2017. After this date you'll need to collect your race number from the Edinburgh Marathon Festival Hub at Dynamic Earth on either Friday 26 May between 12 noon and 8pm or on Saturday 27 May between 8am and 9pm.
What should I do about travel and accommodation?
The best place to find information on transport and accommodation is on the Edinburgh Marathon Festival website .
If I still have more questions, where can I go?
For answers to any further questions, visit the event organiser's contact page .