Leeds Half Marathon FAQs
Have a burning question about your upcoming event? These FAQs should cover everything you need to know. If there's something we haven't answered please feel free to get in touch ― at team@mariecurie.org.uk or on 0845 052 4184.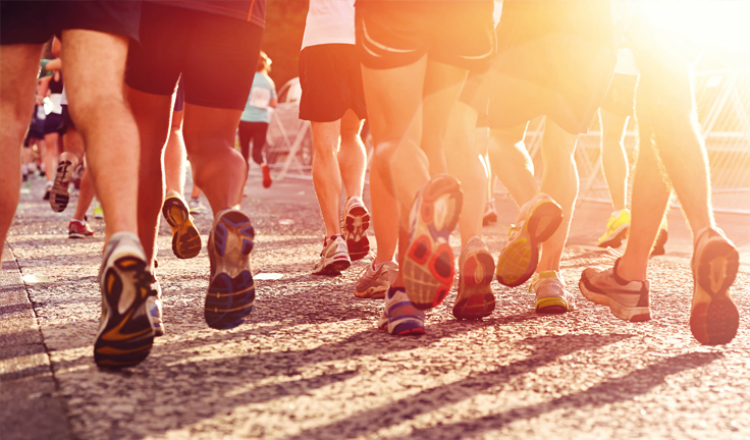 Event date
This marathon is being run on 14 May 2017.
What if I become injured or need to cancel my place?
Please contact our supporter relations team at team@mariecurie.org.uk or on 0845 052 4184.
When will I receive my official race day information and race number?
Race packs will be posted in two batches; the first approximately four weeks before the event and the second approximately two weeks before. The timeframe for receiving your race pack will depend on your registration date. Should you register after the second posting, you will need to collect your race pack from the race office over event weekend (opening times will be confirmed closer to each event day).
In your race pack you will find your runner number with your timing strip and baggage tag attached. An electronic event guide will be sent to you by email and will also be available to download from the relevant event page.
When does the race start?
The race starts at 9.30am at The Headrow alongside Victoria Gardens.
Where do I finish the race?
The finish will be in Cookridge Street alongside Millennium Square.
Will there be toilets and drinks stations?
There will be five drinks stations distributed along the route. There will also be toilets at six different points on the course. Details of where these can be found are the Run For All website .
What will I receive as part of Team Marie Curie?
As part of the team you'll receive:
access to our Running Zone with training plans, tips and advice
regular e-newsletters with fundraising support and advice to help you smash your target
on-the-day support from our dedicated events team
a Marie Curie running vest
on-hand support from our fundraising team
hero's welcome and refreshments waiting for you in the charity village
Where will Marie Curie be on the day?
We'll have dedicated cheer points so we can support you as you take on the challenge of this incredible event. We'll also have a marquee in the charity village which you can come along to after the race. More information about our cheer points and the charity village will be sent to you closer to the event.
What if I need to update my personal details?
Changes to your entry details can be made prior to race packs being posted. You will receive a one week warning email to ensure your details, specifically your postal address, are correct and to update any details if necessary. Updates can be made online using your entry log-in or by submitting an enquiry form. If you wish to change your registered email address, please submit an enquiry form.
What's the age limit?
Half marathon entrants must be 17 years or older on race day.
What should I do about travel and accommodation?
The best place to find information on transport and accommodation is on the Run for All website .
If I still have more questions, where can I go?
More FAQs can be found on the Run For All website. If your question is still not answered you can submit an enquiry via the contact us form.