Liverpool Rock & Roll Half Marathon FAQs
Have a burning question about your upcoming event? These FAQs should cover everything you need to know. If there's something we haven't answered please feel free to get in touch ― at team@mariecurie.org.uk or on 0845 052 4184.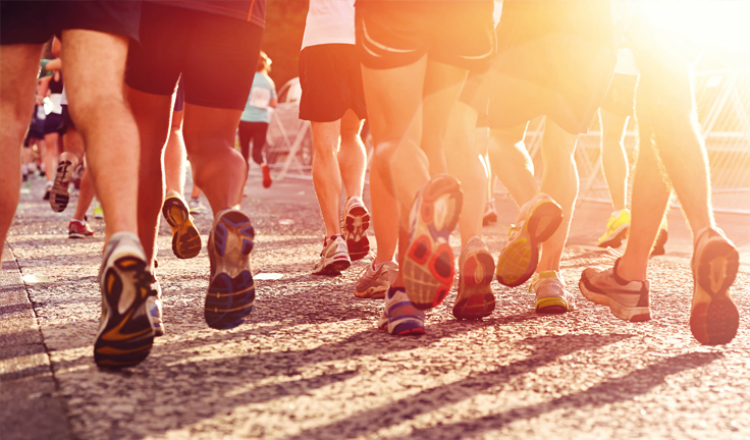 Event date
This marathon is being run on 28 May 2017.
What if I become injured or need to cancel my place?
Please contact our supporter relations team at team@mariecurie.org.uk or on 0845 052 4184.
When will I receive my official race day information and race number?
Race packs will be mailed to all UK residents who register before 30 April and chose the postal upgrade.
All International runners and runners who register after 30 April will need to pick up their race packs during at packet pickup on 26-27 May.
Packet pickup takes place at ACC Convention Centre, Kings Dock, Liverpool Waterfront L3 4FP on:
Friday 26 May: 1:00pm to 8:00pm
Saturday 27 May: 8:00am (5k only) – 9:30am to 5:30pm
If you are an International participant or have registered after 30 April you must collect your Rock 'n' Roll Liverpool Marathon or Half Marathon Race Info Pack from the Expo on Friday or Saturday. You will not be able to participate without it as it includes your race number, and vital information for race day.
In order to collect your race number at Packet Pick up, you MUST bring your Confirmation Sheet and Photo ID to Packet Pick-up in order to receive your race number and timing tag that is affixed to the race number. We cannot allow anyone else to pickup your packet for you.
When does the race start?
The race starts at 9.00am starting at the Albert Dock on Liverpool's Waterfront.
Where do I finish the race?
You will finish the race on the Waterfront promenade alongside the Liverpool Echo Arena.
Will there be toilets and drinks stations?
There are five hydration stations on the half marathon course.
All have bottled water, some have Lucozade sport drink and some have carb gels.
Toilets are available at every hydration station.
There are nine first aid stations around the course – some of which are passed twice at different stages in the race.
A full breakdown of all the course support is available Rock & Roll Liverpool Half Marathon website .
What will I receive as part of Team Marie Curie?
As part of the team you'll receive:
access to our Running Zone with training plans, tips and advice
regular e-newsletters with fundraising support and advice to help you smash your target
on-the-day support from our dedicated events team
a Marie Curie running vest
on-hand support from our fundraising team
hero's welcome and refreshments waiting for you in the charity village
Where will Marie Curie be on the day?
We'll have dedicated cheer points so we can support you as you take on the challenge of this incredible event. We'll also have a marquee in the charity village which you can come along to after the race. More information about our cheer points and the charity village will be sent to you closer to the event.
What if I need to update my personal details?
You can edit your contact details by contacting customer service .
What's the age limit?
Half marathon entrants must be 12 years or older on race day.
What should I do about travel and accommodation?
The best place to find information on transport and accommodation is on the Liverpool Rock & Roll Website .
If I still have more questions, where can I go?
For answers to any further questions, visit the FAQ page or contact the event organisers on the Rock & Roll Liverpool Half Marathon websitere .