Eek, less than three months to go!
What can you do right now so that you have a stress-free marathon journey? Check out our top tips for this stage of your training.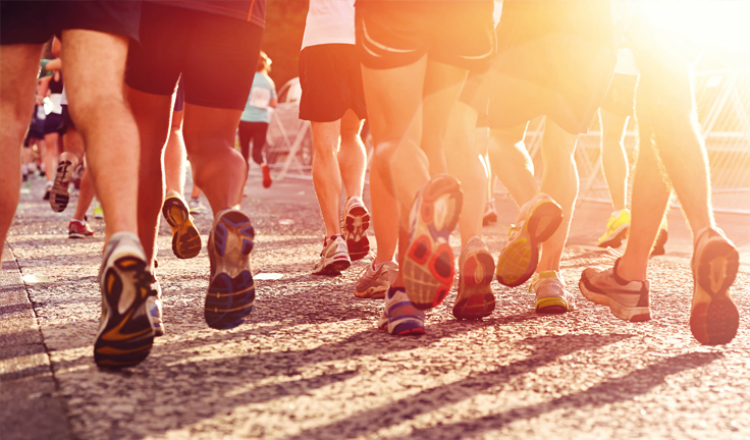 Book a half marathon
The title says it all. This is a great practice run. This may sound daunting but you'll be thankful in the long run. It will also be a great way to experience race day conditions and good prep for the big day.
Sleep
It may sound obvious, but making sure you get enough sleep whilst you are training is incredibly important. Sleeping helps muscles repair and grow, as well as helping with bone building and fat burning. The further you get into training the more your body will require sleep, so get in the habit of getting that bit more sleep now.
Pacing
Start thinking about your pacing techniques and setting appropriate goals. You can then start to roll these out in the coming weeks of training. Nothing will prepare you for what you will feel between 20 and 26.2 miles, but setting out your pace from the very start will help make it a lot more bearable.
Motivation
Whether you've just started your training or in the thick of it already, you'll always have the odd day where you just can't seem to find any motivation. The Running Bug have 10 fantastic tips to keep those motivational levels high.
Always remember why you've decided to take on this challenge for Marie Curie. That reason will be enough to spur you on when it comes to your down days. If you need some more inspiration, you can also read more about the difference Marie Curie has made to many people and their families.