Greater Manchester Marathon FAQs
Have a burning question about your upcoming event? These FAQs should cover everything you need to know. If there's something we haven't answered please feel free to get in touch ― at team@mariecurie.org.uk or on 0845 052 4184.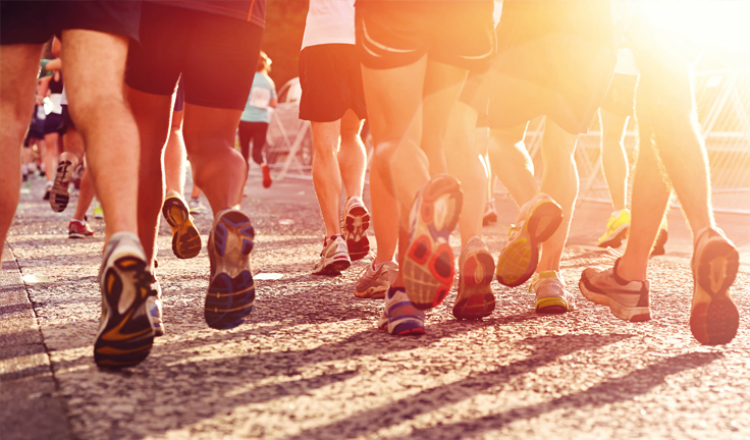 Event date
This marathon is being run on 2 April 2017.
What if I become injured or need to cancel my place?
Please contact our supporter relations team at team@mariecurie.org.uk or on 0845 052 4184.
When will I receive my official race day information and race number?
Race numbers with your name on will be sent out in March to those runners who have registered before 10 January 2017.
Runners who enter after this date but before the beginning of March will have their number posted 1st class but will not have any name printed on their race number.
Runners who have entered after the 14 March will need to collect their race numbers from the information centre on Saturday 1 April, between 10am and 4pm. The information centre will be at a city centre location to be confirmed.
There will be no race number collection on race day Sunday 2 April.
International runners have the option of having their numbers posted out to them, for £7.50, provided you register before 10 January and request this service. Please ring the office on + 44 161 928 6795, Monday-Thursday, 9am-2pm to pay over the phone for this service. Alternatively, you may collect your number from the race village on Saturday 1 April. Again, there will be no race number collection on race day Sunday 2 April.
Please call the office on 0161 928 6795 or email info@xtramileevents.com for assistance if your race number hasn't arrived by 25 March.
The race booklet will be emailed to entrants one month before the race, as a pdf. It will also be available to download from www.greatermanchestermarathon.com . Spectator information will be available separately in the same format.
When does the race start?
The race starts at 9am at the Trafford Arch on the A56 at the White City roundabout near Old Trafford.
Where do I finish the race?
The finish will be on Talbot Road outside Emirates Old Trafford, home of Lancashire Cricket Club.
Will there be toilets and drinks stations?
There will be 13 drink stations along the course.
What will I receive as part of Team Marie Curie?
As part of the team you'll receive:
access to our Runners' Zone with training plans, tips and advice
regular e-newsletters with fundraising support and advice to help you smash your target
on-the-day support from our dedicated events team
a Marie Curie running vest
on-hand support from our fundraising team
a hero's welcome and refreshments waiting for you in the charity village
Where will Marie Curie be on the day?
We'll have dedicated cheer points so we can support you as you take on the challenge of this incredible event. We'll also have a marquee in the charity village which you can come along to after the race. More information about our cheer points and the charity village will be sent to you closer to the event.
What if I need to update my personal details?
You can edit your contact details by accessing the registration system on the event website.
What's the age limit?
Half marathon entrants must be 17 years or older on race day.
What should I do about travel and accommodation?
The best place to find information on transport and accommodation is on the Manchester Marathon Website .
If I still have more questions, where can I go?
For answers to any further questions, general information can be found on the marathon's general information page or you can visit the FAQ page or contact the event organiser's contact us page.