Fundraising tips and ideas
With training well underway for your challenge, it's important to remember that the fundraising side of your challenge needs plenty of attention as well.
If you're looking for motivation, tips, ideas and support, then look no further! Whether this is your first time raising money, or you're a hardened expert, hopefully this blog post will help guide you in reaching your fundraising goal over the coming months.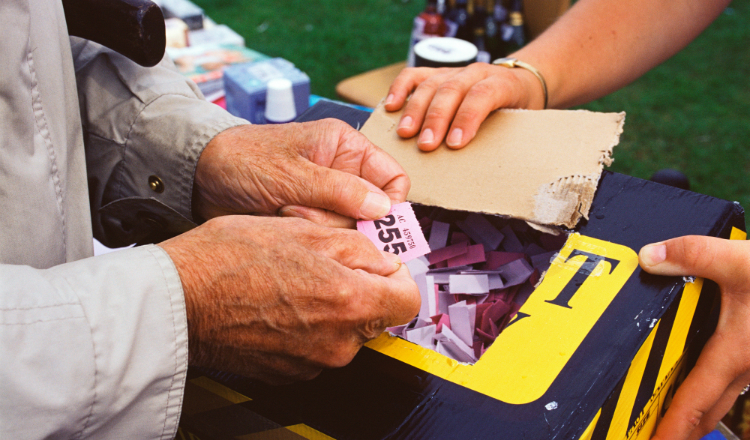 First up, JustGiving
This is the most easiest and quickest way for you to get that sponsorship You should have already set up your fundraising page, and if not then there is still time! You should look to make your page as personal and engaging as possible, and keep it up to date with pictures, your story and your reasons for fundraising for Marie Curie.
Small, manageable targets
Whether you're going for the minimum fundraising target, or are aiming higher, the best advice is to break down your target into smaller, more manageable chunks. If you look at it smaller targets that build up to your larger target, it will a) be easier to create a plan for your journey and b) you may find it easier to stay motivated, with smaller targets to aim for that will lead up to your main fundraising target.
Get creative
Whilst it is important to keep doing all the basics (regular social media/blog posts, update fundraising page etc.), it also pays to get creative with your fundraising, especially if you're finding that things are starting to stagnate. There are plenty of creative ways of fundraising, from running a pub quiz at your local pub, to hosting a bbq/dinner party. Get your friends and family involved, and see what you can raise using some creative planning and enthusiasm!
It's the small things that count
It's not all about raising hundreds from each fundraising activity. Sweepstakes, a swear jar, or placing a collection tin at a local pub are all small, quick and easy ways to bring in a few pounds which all help edge you closer to your target. Keep an eye out for these smaller opportunities and make the most of them.
Matched funding
Lots of employers offer some form of matched funding for employees that are doing fundraising events. This can come in form of a one-off donation, or even go as far as matching everything that you fundraise at the end of your journey. It's always worth checking with your employer to see if they do offer this, as even if they haven't before, you may be the first. It doesn't hurt to ask!
Fundraise before, during and after
Make sure to capitalise on the 'race week buzz' and get fundraising in the week leading up to your event. This will be a great time to get some extra donations, as the race week will inspire people to be more generous (they're less likely to put it off at this point).
You can also promote your fundraising page on the day of your race, making sure that everyone knows what you're doing and why, in the hope that this will encourage further donations.
Finally, after the event has been completed, and you've done a great job, the weeks afterwards are perfect for chasing up any and all donations that were promised previously. Many people will say they are going to donate, but forget to get round to it, and many will also say they'll donate once you've done it. So seek out all of those that have promised you donations, and you can see your fundraising income rise significantly.
Keep going
As with your training, there will be days where the fundraising will be hard, and days where it's a breeze. But the most important part is to keep going and don't give up. Keep plugging away at your target, and you will eventually reach it. The more work you put in, the more funds you will raise.