Run Hackney FAQs
Have a burning question about your upcoming event? These FAQs should cover everything you need to know. If there's something we haven't answered please feel free to get in touch ― at team@mariecurie.org.uk or on 0845 052 4184.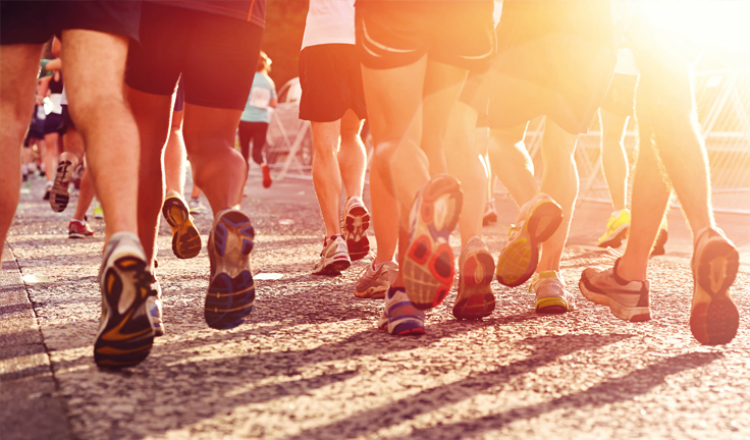 Event date
This marathon is being run on 7 May 2017.
What if I become injured or need to cancel my place?
Please contact our supporter relations team at team@mariecurie.org.uk or on 0845 052 4184.
When will I receive my official race day information and race number?
You should receive your race pack around three weeks before the event.
When does the race start?
(Please note these are 2016 times, 2017 times will be updated in due course)
The race starts at 9.00am from the southern end of Hackney Marshes.
Where do I finish the race?
You'll finish pretty much where you started at Hackney Marshes.
Will there be toilets and drinks stations?
There will be seven water stations close to 1.5miles, 3.5 miles, 5.5 miles, 7 miles, 9 miles, 10.5 miles and 12.5 miles. Water will be provided in 250ml sport cap bottles. Please take on bottle at a time and be mindful of other runners when disposing of your bottle and if you are not planning to take water please move to the opposite side of the road to allow other runners through around you.
There will be three Lucozade energy stations close to 5.5 miles, 7 miles and 9 miles. There will also be Jelly Babies available at the seven mile energy station.
There will be toilet facilities along the course at each of the drinks stations as well as in the Race Village.
What will I receive as part of Team Marie Curie?
As part of the team you'll receive:
access to our Running Zone with training plans, tips and advice
regular e-newsletters with fundraising support and advice to help you smash your target
on-the-day support from our dedicated events team
a Marie Curie running vest
on-hand support from our fundraising team
hero's welcome and refreshments waiting for you in the charity village
Where will Marie Curie be on the day?
We'll have dedicated cheer points so we can support you as you take on the challenge of this incredible event. We'll also have a marquee in the charity village which you can come along to after the race. More information about our cheer points and the charity village will be sent to you closer to the event.
What if I need to update my personal details?
You can edit your contact details by accessing the registration system on the event website.
What's the age limit?
Half marathon entrants must be 17 years or older on race day.
What should I do about travel and accommodation?
The best place to find information on transport and accommodation is on the Run Hackney Website .
If I still have more questions, where can I go?
For answers to any further questions, visit the FAQ page or contact the event organisers on the Run Hackeny website .