The Marie Curie Autumn Lunch 2016
Information
Event type

Past

Date

Time

–

Registration fee

£100

Contact

Location

Four Seasons Hotel
Hamilton Place
London
W1J 7DR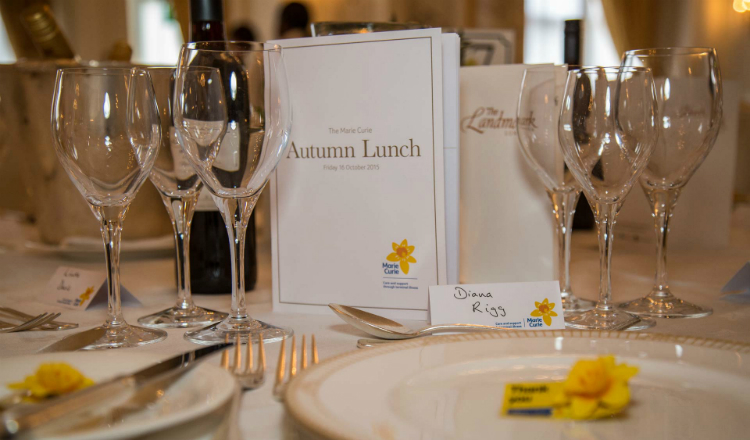 Please join us for a sparkling reception and three-course gourmet lunch before enjoying some entertaining anecdotes from a celebrity guest speaker.
Fundraising opportunities on the day will include an exciting live auction conducted by one of London's leading auctioneers, a Grand Raffle and the ever popular Garden of Life which offers the opportunity to win a guaranteed prize.
Ticket prices
Early bird rate: £100 per ticket or £1,200 for a table of 12 guests
After 4 October: £120 per ticket or £1,440 for a table of 12 guests

We do hope you will join us.
Ticket sales have now closed. Please call the Special Events team on 0207 599 7308 or 0207 091 4179 for more information.