The Marie Curie Gala Dinner at the BADA Fair 2016
Information
Date

Time

–

Registration fee

£175

Contact

Location

BADA Fair
Duke of York Square, off Sloane Square
London
SW3 4RY

Marie Curie is delighted to have been selected as the beneficiary of the BADA Fair.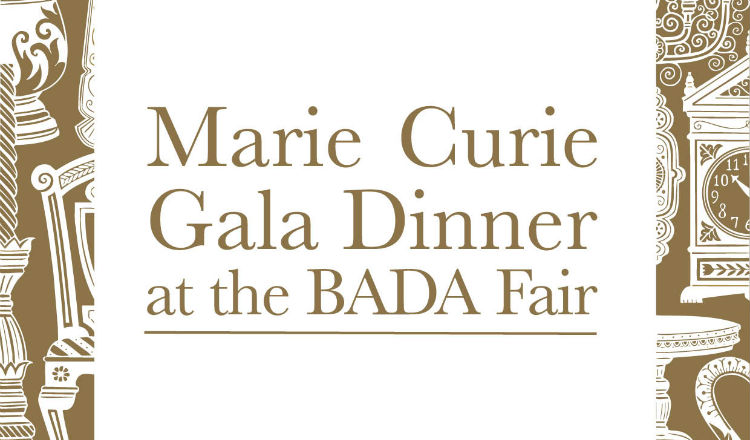 Set in an elegant pavilion on Duke of York Square, SW3, in the heart of fashionable Chelsea, BADA Fair takes place from 9-15 March 2016.
On Thursday 10 March2016, Marie Curie will host a gala dinner within the fair. As well as enjoying a stunning champagne reception, view of the fair and a la carte dining experience, guests will have the chance to participate in an auction of luxury items and experiences. Prizes include two VIP tickets to the sold out Adele concert at the O2 on Wednesday 16 March. You don't need to attend the event to bid for this exclusive opportunity, just go to http://mariecuriebada.com to register your bid.
The evening will be hosted by celebrated broadcaster Nicholas Parsons, who will be joined by impressionist and comedian Jon Culshaw - both long-standing supporters of the charity.
This is an exclusive opportunity for Marie Curie, and will be extremely popular, so please be sure to purchase your tickets early.
To book
For more information, or to purchase your tickets for this special event, please contact the Special Events team on 020 7599 7308.