Padstow to Rock Swim 2017
Information
Date

Distance

One mile (elite, 30 minute time limit, non-elite, one hour time limit)

Minimum fundraising

Please raise as much as possible

Registration fee

£35

Minimum age

Children aged 10-14 must be accompanied in the water by an adult swimmer.

Please note: Young swimmers and accompanying adults must be registered individually or as a team in order to take part.

Contact

Location

Padstow
Cornwall
TR1 2LH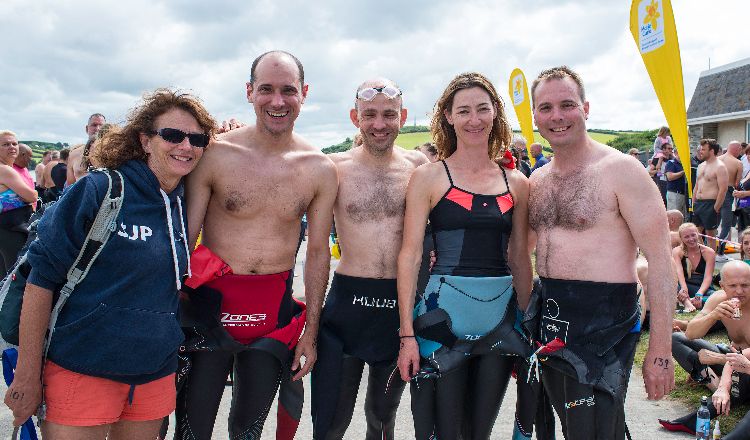 Padstow to Rock Swim Challenge 2017
Back for another year, take on this incredibly popular Padstow to Rock swim.
Swim across the Camel Estuary and raise money to help our Marie Curie Nurses continue caring for people living with a terminal illness and their families.
The public ballot entry system for the 2017 Padstow to Rock Swim Challenge has now closed. The ballot opened on 1 October 2016 and closed on 31 October 2016. The ballot was open for one month to give everyone who wanted to enter the event a fair chance to do so.
If you entered the ballot, you will find out by 30 November 2016 whether or not you have been successful.
The non elite section is now full, but there are still some places in the elite section (swimmers must be confident to complete in under 30 minutes). Applications will be accepted for the elite wave via the ballot entry form with confirmation of places to be confirmed within 7 – 10 working days from receipt of application.
Any unsuccessful applications will be added to the reserve list.
Final event details
For all the timings and logistics of the day, please click here, and if you still have an unanswered question, please contact padstowswim@mariecurie.org.uk or call 01872 260500.