Every penny helps families spend Christmas together
Thanks to people like you, we were able to help Claire spend an unforgettable last Christmas with her mum.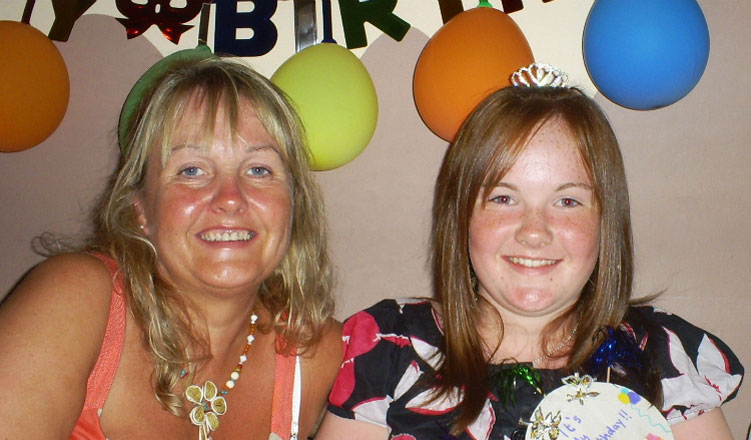 Claire was just 16 years old when her mum Maura died on Christmas Day, following a diagnosis of terminal ovarian cancer. Maura chose to spend her final weeks at the Marie Curie Hospice, Glasgow. The hospice staff pulled out all the stops to help Claire and her family be together for Maura's last Christmas.
"My mum loved Christmas so much. That year she knew it was going to be her last," says Claire. "With the help of the hospice staff, I organised a special celebration for Mum surrounded by all her family."
On Christmas Day morning, the whole family – Maura's five sisters, brother and all of their children, as well as Claire and her dad ̶ arrived at the hospice.
"It's what Mum really wanted, to have us all around her. I just sat holding her hand the whole time. She was surrounded by her family, the most precious people in her life."
Maura died that afternoon. Claire felt comforted by the care the family received from the hospice team, who became more like friends to them.
"They were just absolutely amazing. I can't imagine going through it without the support of the hospice.
"I will never be able to express my appreciation for all the help Marie Curie gave to my mum, myself and my family. They were there for us when we needed it most."
You can help more families living with terminal illness get the care and support they need this Christmas by signing up to a collection.