Poundworld: Partnership case study
Our partnership with Poundworld is a great example of what can be achieved from an ever-evolving muilti-year partnership. It has gone from strength to strength and has now reached an incredible milestone of raising over £750,000 for Marie Curie.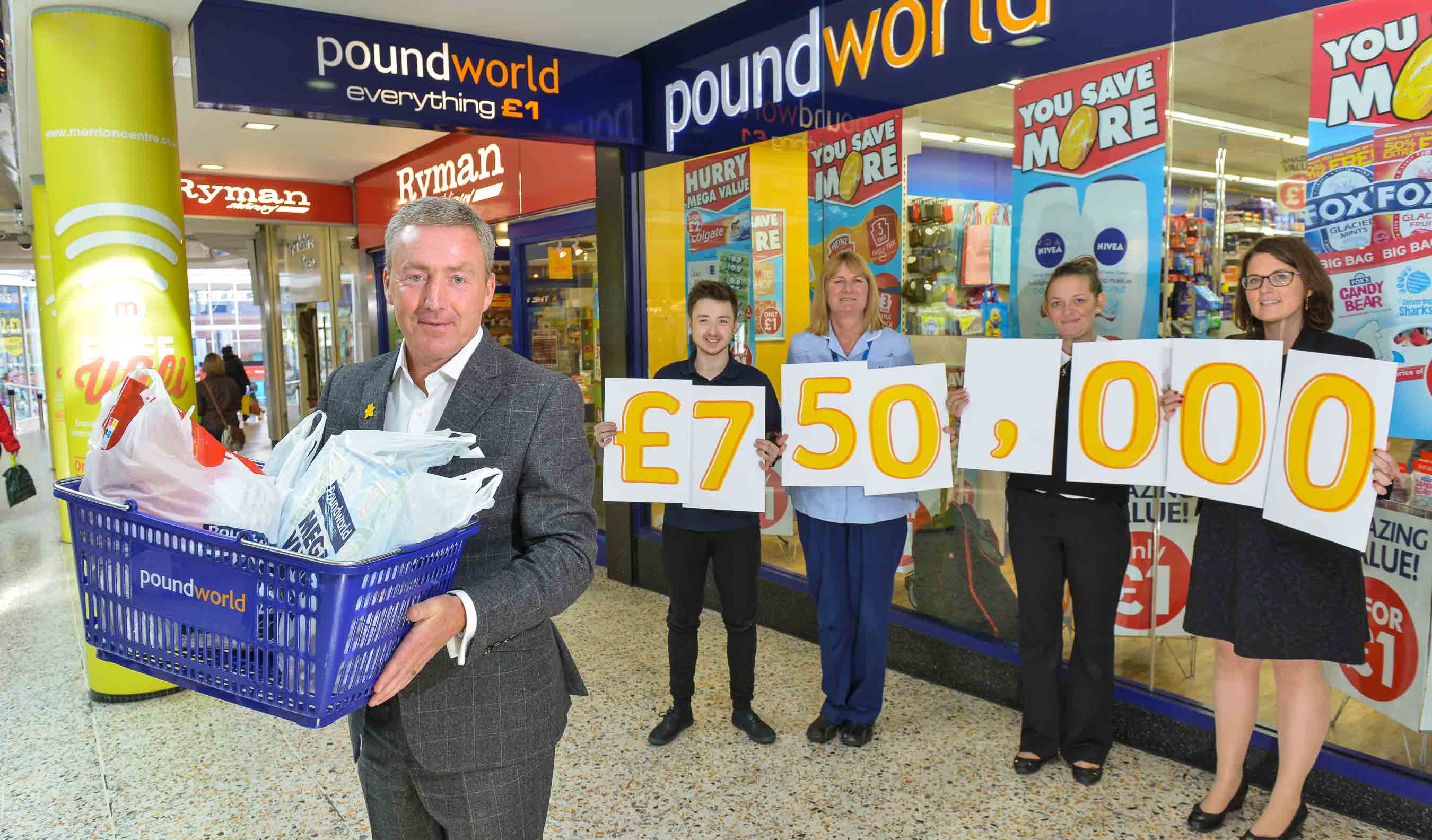 Poundworld partnership highlights
Almost £770,000 raised; enough to fund 40 Marie Curie Nurses for an entire year.
Bag levy raising over £500,000 for Marie Curie.
Support for the Great Daffodil Appeal by hosting collections and daffodil pin badges.
Employee and customer engagement.
Over the last four years, Poundworld's employees and their customers have shown fantastic support for Marie Curie through a variety of initiatives across their 400 stores.
From employees dressing up at Hallowe'en and Christmas, and sample sales at head office, to customer donations via volunteer store collections, collection tins at all till points, and supporting the Great Daffodil Appeal, everyone has been engaged to support the partnership and make a real difference.
The bulk of the money raised has come from the sale of plastic bags and UK's carrier bag levy, which has raised over £500,000. The bag levy scheme was introduced by the government to reduce the number of plastic bags in circulation in the UK and protect the environment by charging 5p per plastic bag.
With retailers encouraged to donate these funds to support charitable causes, this is a great way to support Marie Curie and make a real difference.
Gerry Gray, CEO at Poundworld, said: "To raise £750,000 for such a cause is a great achievement. As a result of customers purchasing a 5p carrier bag, or people donating their loose change whilst in store or at head office, we're able to make a real tangible difference to the lives of those living with a terminal illness. Sadly, many of us know somebody who has suffered from a terminal illness and it is a challenging time for everybody – the work that Marie Curie does through its work in the community and its network of hospices across the UK is incredible and invaluable."
Find out more
If your company is interested in supporting Marie Curie through the bag levy scheme or other opportunities please contact the corporate team at corporatepartnerships@mariecurie.org.uk